Allenbury Gardens
2010 - Present
Toronto, Ontario
The Allenbury Gardens community is a part of Toronto Community Housing Corporation's social housing portfolio and contains 127 rent-geared-to-income social housing units in a low-rise form, surface parking lots and publicly accessible open spaces.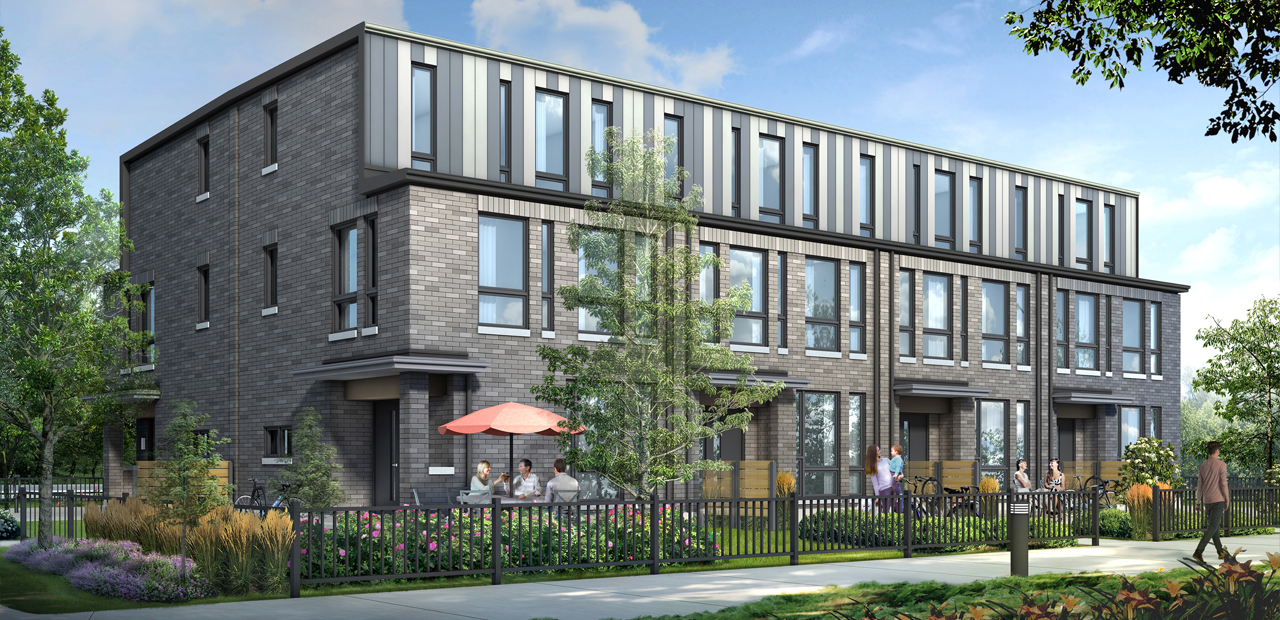 Allenbury Gardens is located in the former City of North York and has existed in the Don Mills Road and Sheppard Avenue East neighbourhood since 1965. Like much of the City's older social housing stock, Allenbury Gardens has aged poorly and is in need of revitalization. Recognizing this need, Toronto Community Housing Corporation (TCHC) and FRAM Building Group have formed a partnership to revitalize the Allenbury Gardens community and replace all 127 social housing units, intensify the site and create a mixed-income and mixed-tenure community. Furthermore, the revitalization of Allenbury Gardens will also create a transit-supportive community, as it is within a 10 minute walk of the Don Mills subway and regional bus station.
A major component of the revitalization process was clear and open engagement with the current tenants of Allenbury Gardens. Several key consultations throughout the planning and development process helped to inform the final site plan, including the locations for the taller building elements and the publicly accessible open spaces. Several tenants were also hired as Community Animators, to help develop tenant awareness and support for the revitalization. As part of the tenant engagement process, Revitalization Guiding Principles were developed and community health was a key theme throughout. Community health referred simultaneously to the physical, environmental, social and mental health of the tenants and their community. These seemingly divergent issues are collectively addressed through newly designed social housing units, environmentally responsible building designs, more publicly accessible open spaces and a built form that has been oriented and arranged to relate to the street and open spaces, creating a safer and more welcoming pedestrian environment.
In support of the application for an Official Plan and Zoning By-law Amendment, Urban Strategies prepared a Planning Rationale report, a Housing Issues report and a Community Services and Facilities study, while also working with other members of the consultant team to create a site plan that responded appropriately to the varying land uses surrounding the site, and a new and improved public pedestrian realm. The Zoning By-law Amendment for the site was approved in early 2013.
More recently, Urban Strategies was retained to assist the client with a series of Minor Variance applications. The applications are intended to allow for greater development flexibility and better respond to market demand for new housing, while adhering to the overall spirit of the Zoning By-law and redevelopment vision. Urban Strategies was responsible for preparing the application materials, liaising with City Planning staff, and representing the client at the Committee of Adjustment hearing.

---
---