University of Ottawa
2003 - 2015
Ottawa, Ontario
Winner:
2016 Ontario Professional Planners Institute Excellence in Planning Awards in Urban/Community Design
2016 Canadian Institute of Planners Award for Planning Excellence in Urban Design
2016 Canadian Society of Landscape Architects National Award of Excellence for Planning & Analysis
2016 Royal Canadian Architectural Institute Certificate of Merit, Urban Design Plans
2015 Ottawa Urban Design Award of Merit for Visions and Master Plans
Urban Strategies created a new Campus Master Plan, (CMP), a process that provides an opportunity to reflect on how the campus has evolved, its strengths and weaknesses, and issues and trends that will influence future development. The plan establishes a vision and framework to guide how the University will transform over the next 20 years to accommodate uOttawa's evolving programs and activities, and to support the initiatives of its faculties, staff and students. It focuses on identified and potential projects in the University's 5-Year Capital Plan and provides a long-term framework for realizing the five goals for campus development. The Campus Master Plan (CMP) initiative involved four phases of work over approximately two years, ending in summer 2015. Urban Strategies has developed a highly consultative process and led many different types of public engagement activities to enable multiple audiences to provide input on the development of the CMP. View the project's interactive blog.
Arts Court Development Potential Study (2005 – Present)
In response to both a proposed North/South LRT and the desire by the University of Ottawa to expand certain academic programs, Urban Strategies was retained by the University and the City of Ottawa to analyse the development potential of the Arts Court Site. The objective of the Study was to understand how the Arts Courts Site could be best developed to capitalize on the LRT investment while integrating with the historic buildings and surroundings.  As well, we examined the long term effect of the LRT on the whole area and how it could evolve and be transformed over time.
King Edward Precinct (2003 – 2005)
Urban Strategies prepared the planning rationale and obtained planning approvals to realize the King Edward Precinct strategies. The Precinct strategies focused on creating a new research area at the University's edge.  The plan proposed the transformation of edge area as a mixed use precinct serving both the Sandy Hill Community and the university. The plan preserved key heritage elements and integrated new public realm improvements. Of particular focus in this study was managing the 'town and gown' issue between campus life and the surrounding neighbourhood of Sandy Hill. This issue was addressed through an intensive consultation process that involved residents, the University and students which informed detailed criteria for evaluating future development proposals in this area.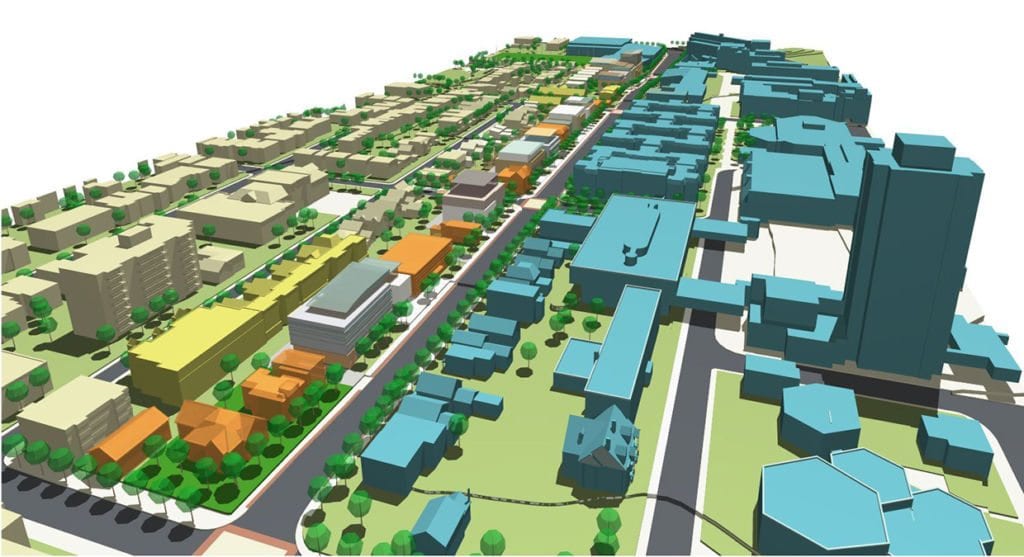 Client: University of Ottawa, City of Ottawa
---
---