Port Credit West Village
2017 -
Mississauga, Ontario
Urban Strategies is leading the master planning and development approvals process for the revitalization of the vacant 72-acre Imperial Oil Site on Mississauga's evolving waterfront. Re-branded as the Port Credit West Village, the revitalization seeks to transform the industrial site into a vibrant, mixed-use, sustainable urban community and an important and animated addition to Port Credit.
Intrinsically tied to the scale and intimacy of Port Credit, the master plan embraces local heritage yet creates a new destination along the extending shores of Lake Ontario, a central piece of Mississauga's waterfront. West Village will stitch the west side of the Credit River to the eastern Port Credit Village, and the edge of Lake Ontario up to Lakeshore Road West.
Initial plans for the site anticipate the inclusion of 2,500 residential units, as well as approximately 200,000 ft² of combined retail and office space.
Much like a tapestry of interwoven landscapes, squares, and building fabric, this new community reconnects existing parkland and adjacent neighbourhoods, while fortifying a cohesive Lakeshore Road West and developing opportunities for new residential, commercial, cultural and recreational uses, including a new waterfront park,  and integrated pedestrian and cycling links through the site, leading to Lakeshore Road.
Read profiles of this project in Urban Toronto and Toronto Star.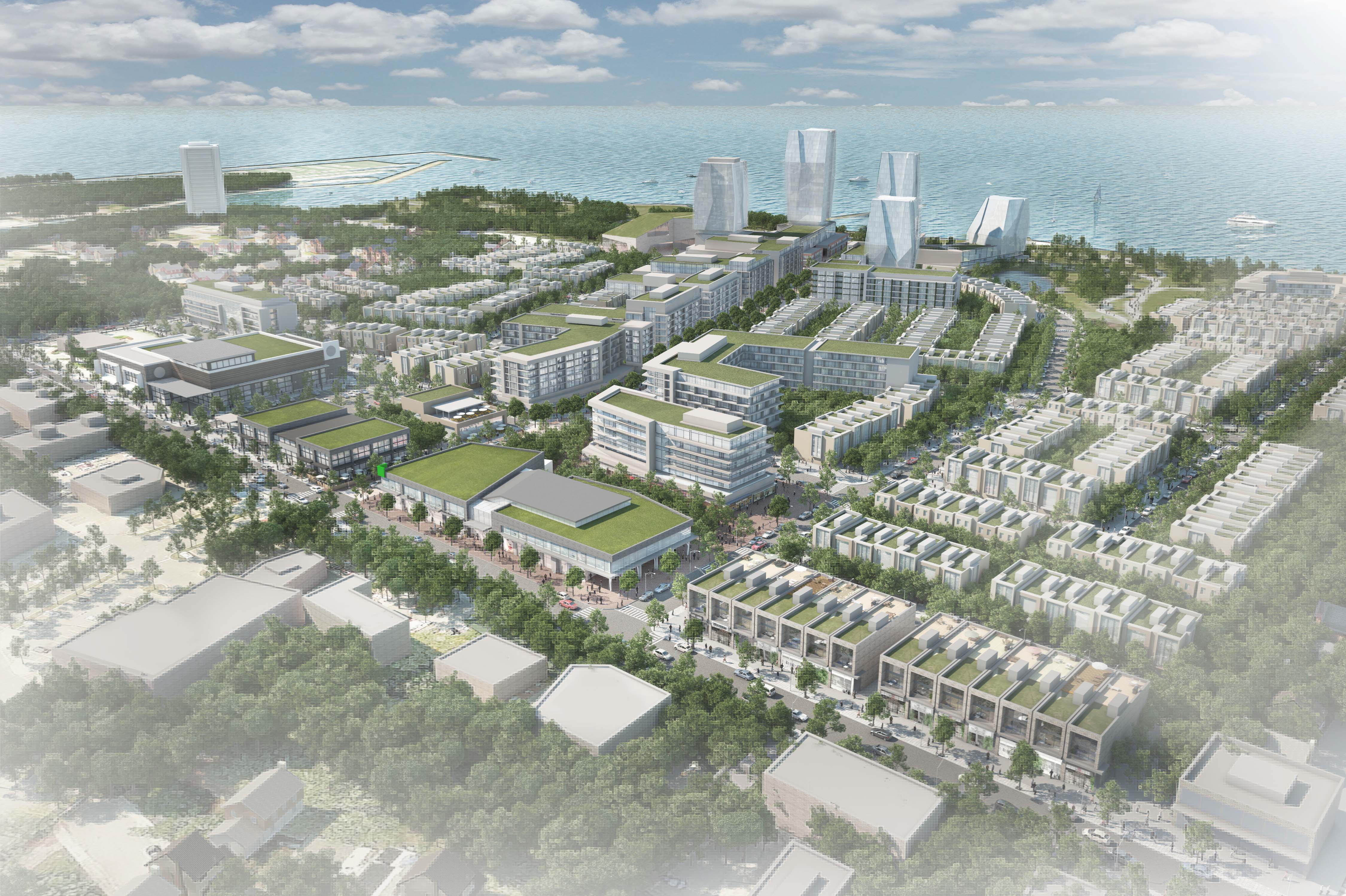 ---
---