Celebrating Black History Month 2021 on Social Media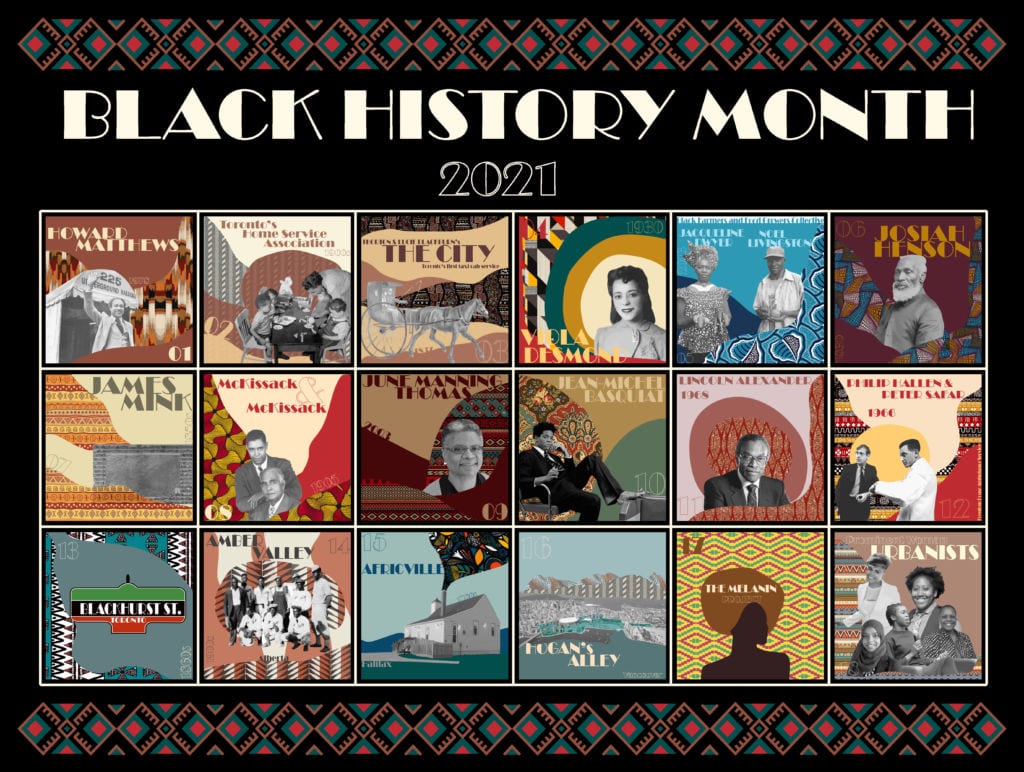 For the month of February Urban Strategies honoured Black History Month by celebrating the historical and contemporary contributions of Black people and Black communities who have shaped the social fabrics and built forms of Canadian cities. This post is a recap of the content we shared on our social media channels.
Week One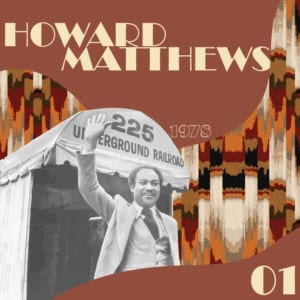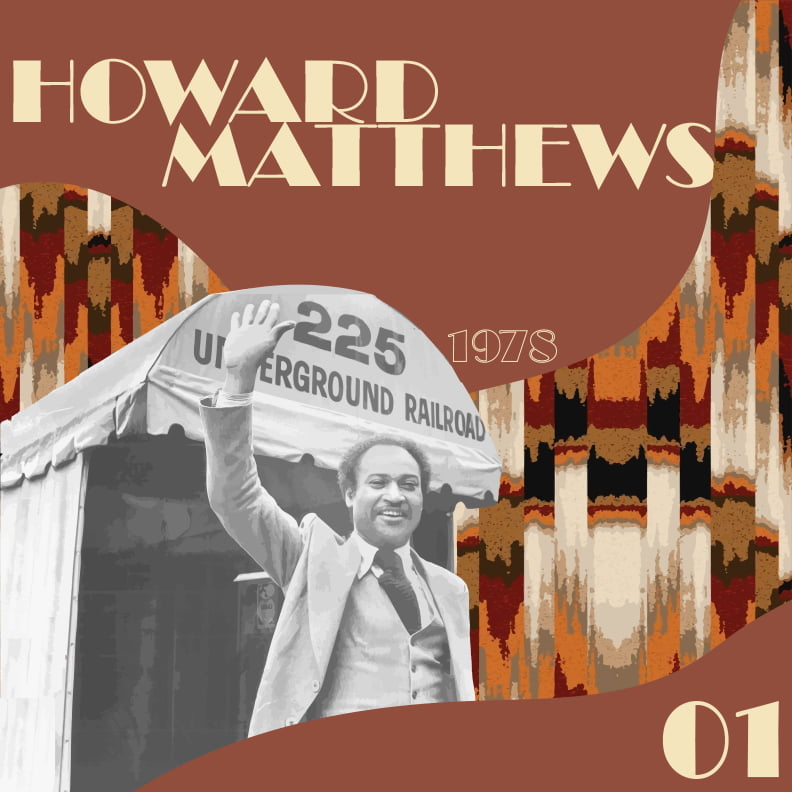 The Underground Railroad Restaurant was established around 1978 by Howard Matthews in partnership with John H. Jackson, Dave Mann, and Archie Alleyne. The restaurant provided a safe haven for Black people in Toronto to celebrate their culture and food together. Today, Toronto has become a hub for Black-owned food businesses. This BlogTO article lists 135 Black-owned restaurants you can support. What was your favourite Black-owned restaurant to visit pre-COVID?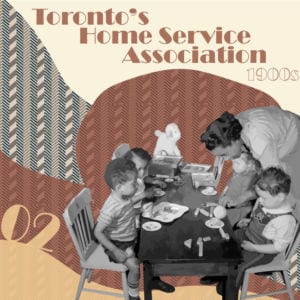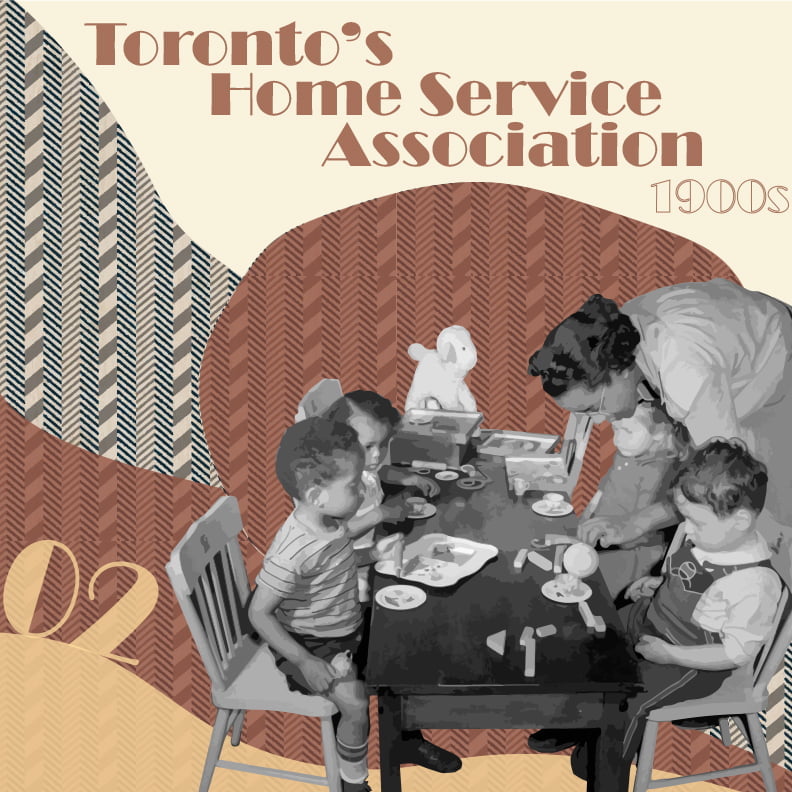 Toronto's Home Service Association (HSA) was a Black-operated community centre that provided accessible counselling, health and legal support, and a nursery for Toronto's Black community during the early-mid 1900s. The history of HSA can be traced back to WW1 where it provided living necessities to Black servicemen during the First World War. Increasing access to high-quality health and community services in the City of Toronto for Black and low-income communities is a priority identified in the Toronto Action Plan to Confront Anti-Black Racism. An example of a great community space is the Waterfront Neighbourhood Centre in Toronto that creates a safe and supportive environment. What are some exceptional community spaces you have used?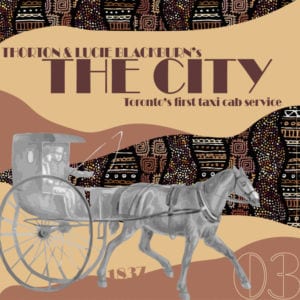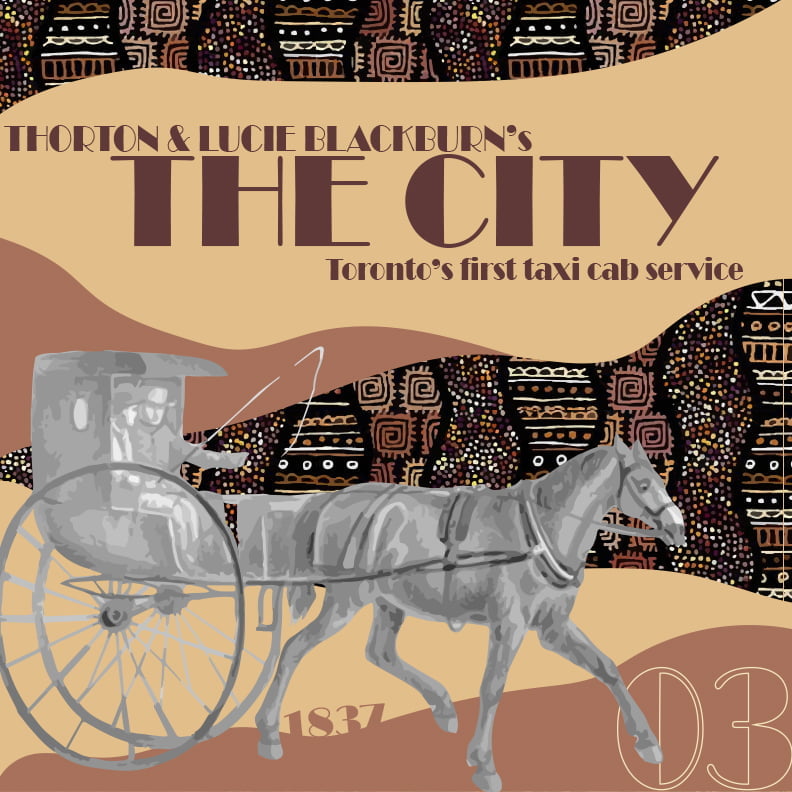 In 1837, Thornton and Lucie Blackburn created Toronto's first taxicab service called "The City". This was one of the earlier innovative forms of more accessible and inclusive transportation options provided in the city of Toronto. The cabs consisted of a four-person, horse-drawn carriage painted yellow and red. The Blackburns, who escaped enslavement in America, used the wealth they generated from their business to help other Black families who had escaped American slavery to settle in Toronto. What are some other Black-owned transportation or mobility services you know of?
My favourite is Riders Cycle and Board on Harbord + Ossington. Not just new + vintage bikes, skateboards and snowboards – but also a great community hub! Check 'em out on #instagram at @riders_bike_shop

— Mary Castel (@marycastel) February 3, 2021
— Jasmine Kamtirey Mohamed (@JKamtirey) February 4, 2021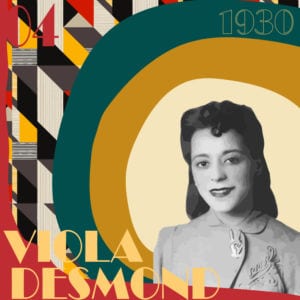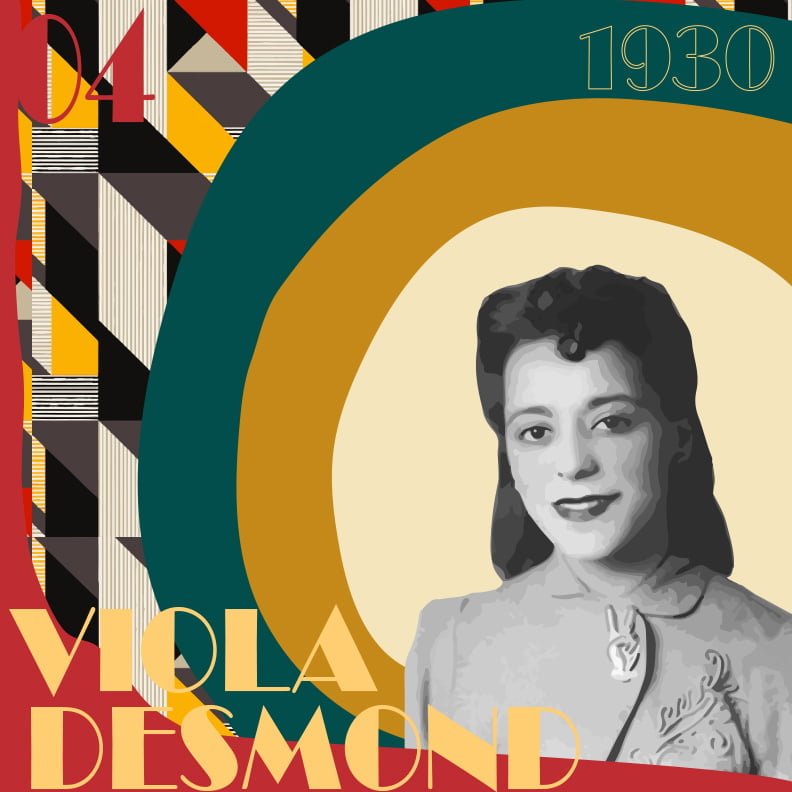 Viola Desmond was a civil rights activist and business woman. In 1930, Desmond opened her own salon "Vi's Studio" in Halifax. She later established Desmond School of Beauty Culture, the first beauty school to accept #Black students and provide training that would support the growth of employment for young Black women. Black-owned beauty salons and barbershops have historically operated as safe havens for cultural conversations, and continue to provide a safe space for Black folks across the globe. This Vogue  article discusses the impacts of the pandemic on these spaces.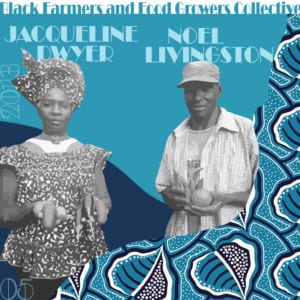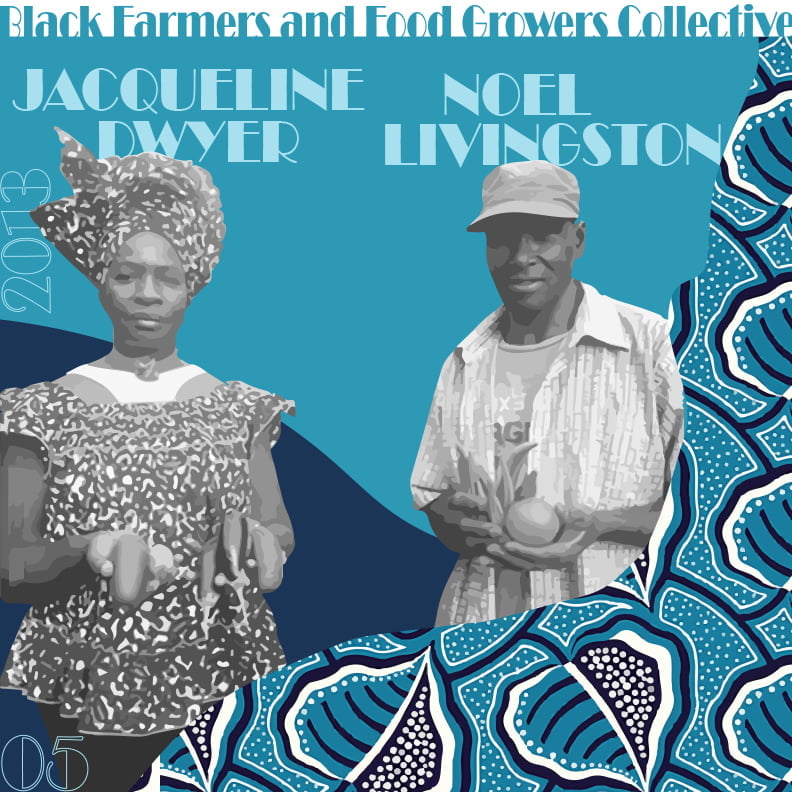 The Black Farmers and Food Growers Collective emerged around 2013, founded by Noel Livingston and Jacqueline Dwyer. Their collective mission is to grow clean, safe, and accessible food for disadvantaged communities in the city of #Toronto, and dismantle racism as it pertains to the Afro community and other racialized people in the food system. Black farmers are an important part of Canada's history and helped shape the current agricultural landscapes. Despite their contributions, Black farmers are rarely represented in leadership roles of agricultural organizations. What are some other Black farming collectives you can name?
The Growing in the Margins program is a free urban agriculture mentorship program which nurtures and grows the farm projects of BIPOC, LGBTQ2S and youth with disabilities from seed to harvest. Former Strategist Aliyah Fraser participated in Sundance Harvest's Growing in the Margins urban agriculture mentorship program and this spring will be starting Lucky Bug Farm, a ¼ acre market garden growing vegetables, herbs and cut flowers.  On Feb. 11th at 7:00pm EST Aliyah was in conversation with Lorraine Johnson and Tiffany Traverse on the topic of "Cultural Values and how they Frame Horticultural Norms"  Equity discussion series.
Week 2
This week of Black History Month, we are celebrating city- and community-builders, and more notable Black figures from North America's past. We also spotlight a few trailblazers who are improving our cities and local communities every day through their innovative ideas and plans.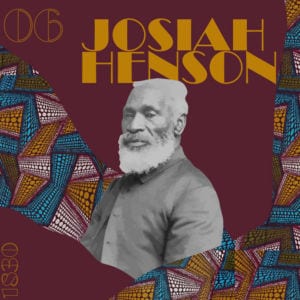 Josiah Henson was a former slave who escaped with his family to Canada, arriving in southwestern Ontario in 1830, where he established the Dawn Settlement and became one of the region's earliest Black community-builders. His goal with the Dawn Settlement community was to assist other former slaves (or "freedom seekers") in finding employment and education in Canada. Mr. Henson also led other runaway slaves on the long and difficult journey from the United States to Canada through the Underground Railroad.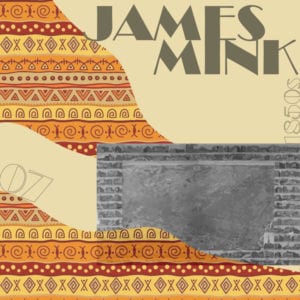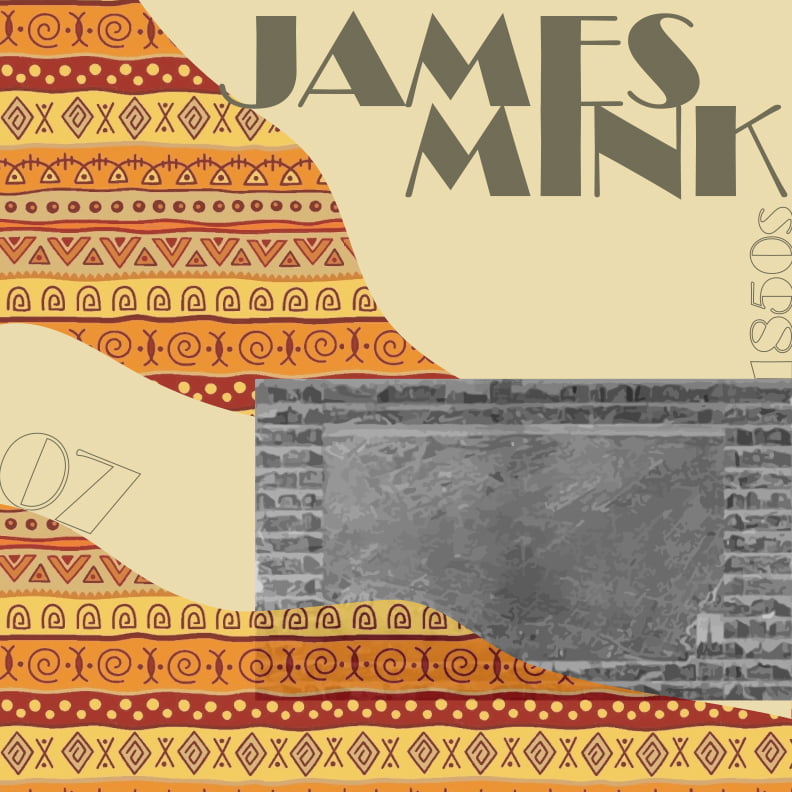 In the 1850s, James Mink was a respected businessman who, along with his brother George, established the first public transit system in Toronto and Kingston. The brothers would transport passengers between Toronto and Kingston. They would meet half way and exchange passengers and return home with the passengers. The Mink brother's transportation services continued to be in high demand until trains began transporting people into the cities. Are there any contemporary transportation services that carry on the Mink Brothers' legacy of innovation?
Strategist Corey Horowitz comments: This article in The New Yorker profiles the informal, entrepreneurial response to inadequate/unsuitable transit service in under-served communities, including those with large populations of Caribbean descent.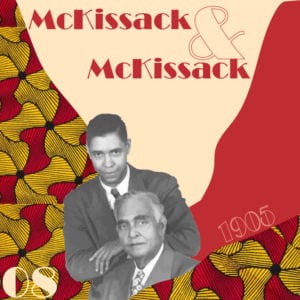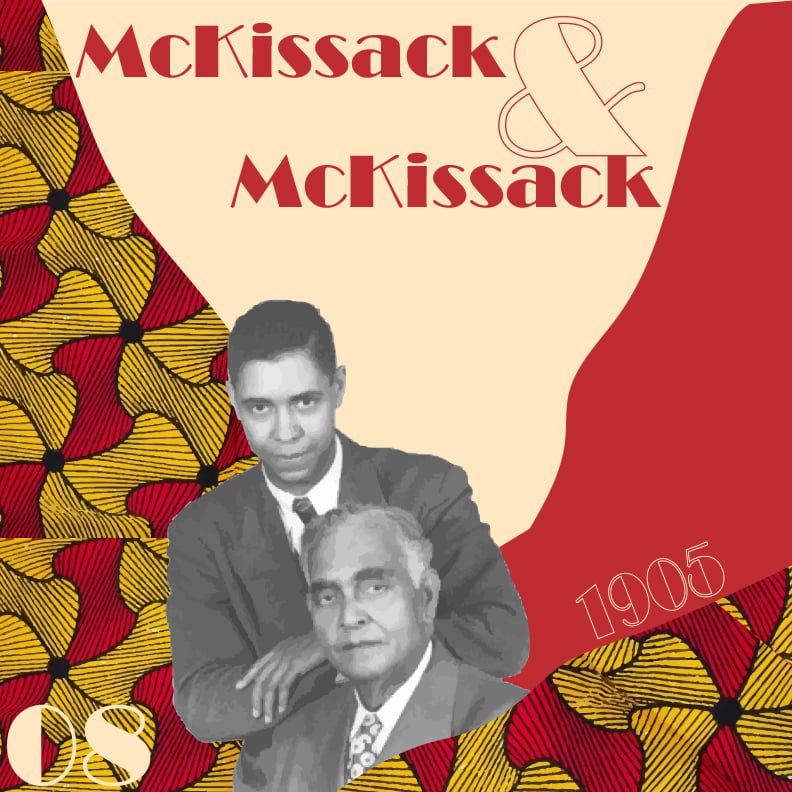 Moses McKissack III was a master builder who in 1905, along with his brother Calvin, established McKissack and McKissack, one of the first Black architectural firms in the US. The firm continues to work on interesting and important projects. Most recently, McKissack and McKissack managed the design and construction of the Smithsonian National Museum of African American History and Culture in Washington, DC.  Share an image of your favourite building designed by a Black architect.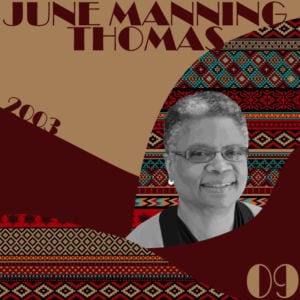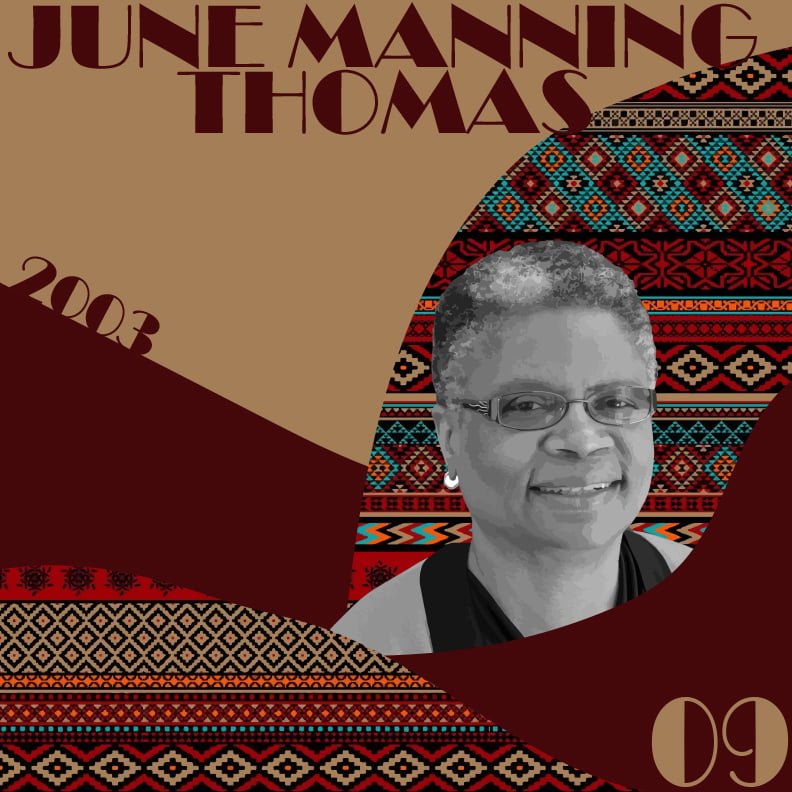 Dr. June Manning Thomas, FAICP, is the Centennial Professor Emerita of Urban and Regional Planning at the University of Michigan Taubman College of Architecture and Urban Planning as well as the Mary Frances Berry Distinguished University Professor of Urban Planning. Professor Thomas writes about diversification of the planning profession, planning history, social equity in neighbourhoods and urban revitalization.  Professor Thomas' research explores the relationship between the concept of social equity and the civil rights movement, and examines the land-use reactions of community organizations to vacant land in Detroit. In 2003, Professor Thomas was inducted as a Fellow in the American Planning Association. Thomas served as President of the Association of Collegiate Schools of Planning from 2013 to 2015 and was immediate past president from 2015 to 2016. Professor Thomas is author or editor of numerous books and other publications including Redevelopment and Race: Planning a Finer City in Postwar Detroit.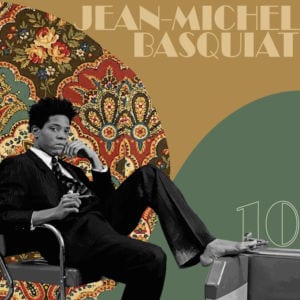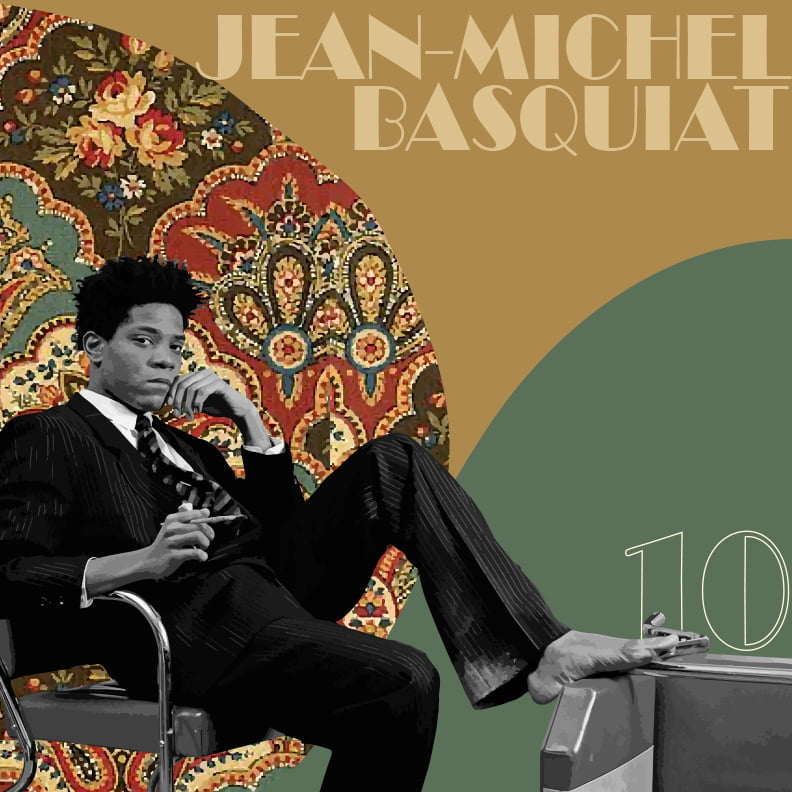 Jean-Michel Basquiat was an American artist of Haitian and Puerto Rican descent whose art served as a social commentary on the vast racial and social divisions in American culture. As an artist Jean-Michel Basquiat broke cultural and professional barriers to become one of the first contemporary famous Black artists. Basquiat's work challenged western histories while broadening the field. His work portrays the importance of self-expression as a form of self-preservation. Hervé Télémaque's poetic dissection of a busy Basquiat drawing appears in the article "Jean-Michel Basquiat's Expressive Force of Blackness" MoMA publication "Among Others: Blackness at MoMA". Before becoming a highly sought after artist, Basquiat was a graffiti artist whose form of visual communication contributed to the character of neighbourhoods across New York City. Black and Latinx youth popularized this "illegal" art form which continues to inspire artists of diverse identities to challenge social injustices. Over the summer, 40+ artists from Toronto and Montreal participated in a "graffiti jam" in Toronto's Graffiti Alley  for what organizers called "Paint the City Black" in support of the Black Lives Matter movement.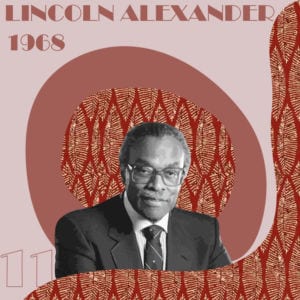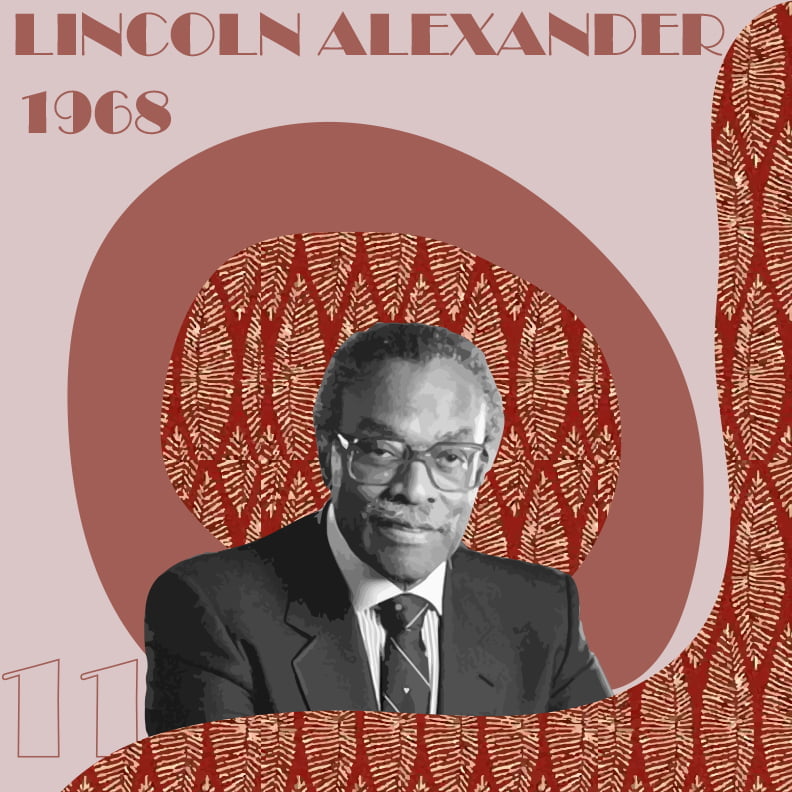 Strategist Josh Neubauer  reflects on how the legacy of Lincoln Alexander, CC, OOnt, QC, looms large in Hamilton and across Canada. Alexander grew up in the 1920s when there were few opportunities for young Black men, but he was determined to do great things. "Linc" went on to be the first Black Canadian member of Parliament (1968), Cabinet minister (1979) and Lieutenant-Governor (Ontario, 1985). His achievements continued to grow after his political career. He served an unprecedented 5 terms as chancellor of the University of Guelph, and was also appointed chair of the Canadian Race Relations Foundation, where he dedicated himself to ending racism and racial discrimination in Canada. Because he set such a high bar for leadership and public service, January 21st is now Lincoln Alexander Day in Canada. In Hamilton, people love him for the examples he set as a civic leader, and as a person of the people. As a politician he was known for making time to stop to talk to people in public and campaigning door-to-door. This continued well into old age, when he could be found on any given day driving his mobility scooter Downtown, talking with fellow residents. Learn more.
Week 3
This week in Black History Month, we are exploring and celebrating a range of Black communities, neighbourhoods and collectives in Toronto, across Canada and in the US.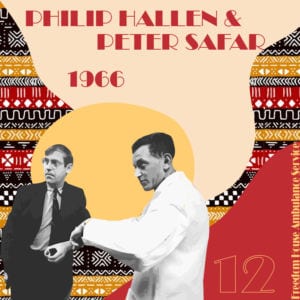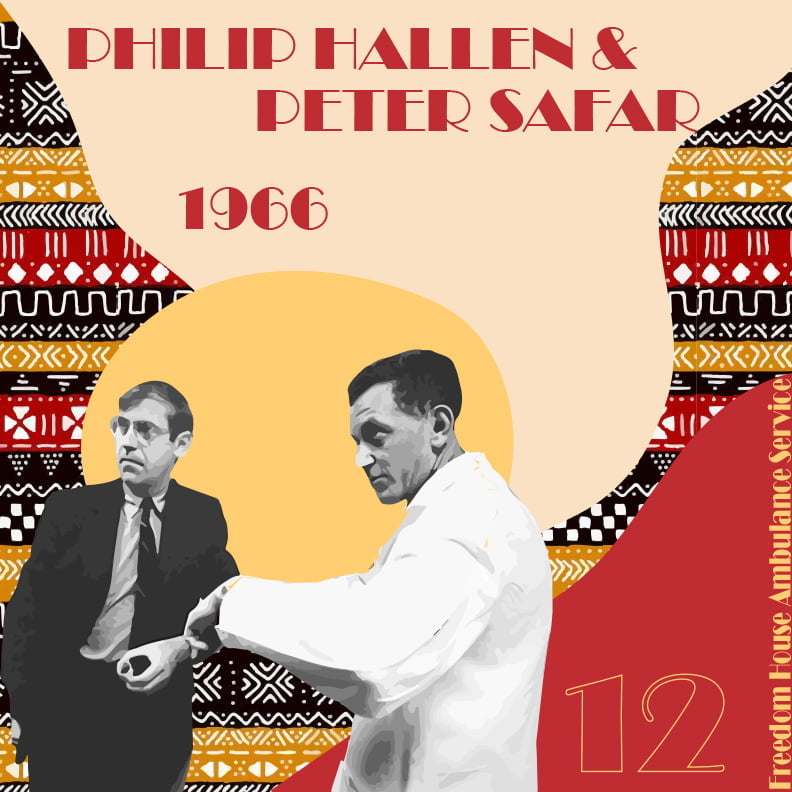 Freedom House Ambulance Service: Prior to the 1960s, emergency services did not provide treatment at the scene but were used to transport patients to the hospital as quickly as possible. In 1966, Phil Hallen, a civil rights organizer and former ambulance driver thought of the idea to provide medical transportation to the underserved Black communities of Pittsburgh. Hallen, together with Dr. Peter Safar, set out to train people to be medical professionals who could start providing emergency quality treatment right away, before the patient arrived at the hospital. This led to the Freedom House Ambulance Service, staffed exclusively by young Black men from the Hill District of Pittsburgh, the world's first fully-trained paramedics.
Strategist Michelle Rowland reflects on the Freedom House Ambulance Service:  "Young Black men in Pittsburgh experienced discrimination at the hands of police in their neighbourhood so they invented the field of paramedics to help their community. Learning about when there was a time when paramedics didn't exist and so police, untrained in medical help, treated physical injuries was eye opening. In the same way that we take paramedics for granted in medical emergencies and police aren't seen as the experts, in that case, made me reflect on how police should not be the first to respond to a person experiencing a mental health crisis".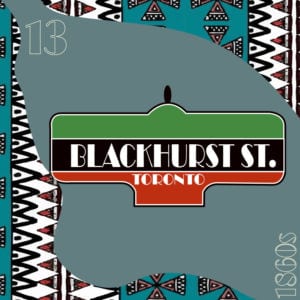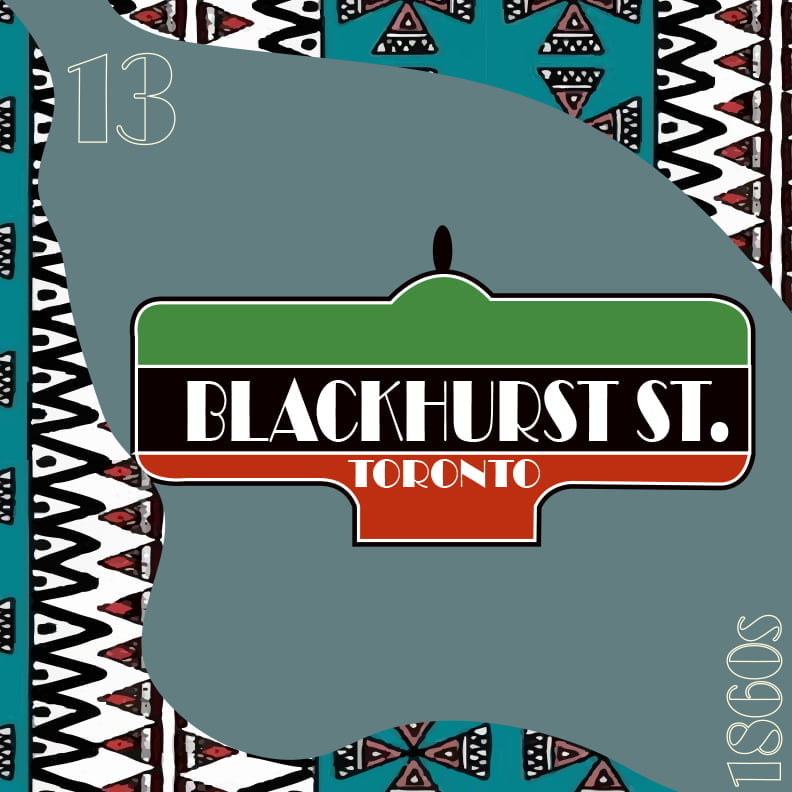 Blackhurst: Beginning in the 1860s, the Bloor and Bathurst neighbourhood of Toronto was a hub for Black families and businesses. One of the oldest known residents of "Blackhurst" was Deborah Brown, who escaped enslavement in the US and moved to Canada with her husband. It is believed Brown lived at 691 Markham St. A 2016 exhibition entitled #welcometoblackhurst showcased mixed-media works, including pamphlets from black-owned businesses from Bathurst and Bloor and nearby intersections. The exhibition was curated by #hinedu Ukabam. Read Aaditya Aggarwal's interview with Ukabam about the exhibition in Canadian Art. In a TVO article, Ukabam explains the importance of remembering the historical presence of Black people in Canada. "Sometimes we conflate the Black history of Toronto to be the history of recent immigration. And that is not the case." Bloor-Bathurst is also well-known as the area where Honest Ed's was located for decades, currently being redeveloped by Westbank. Urban Strategies led the municipal approvals strategy for this award-winning project.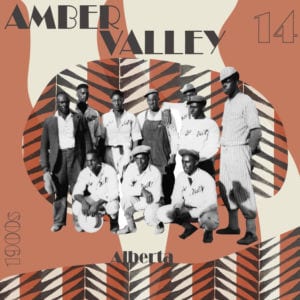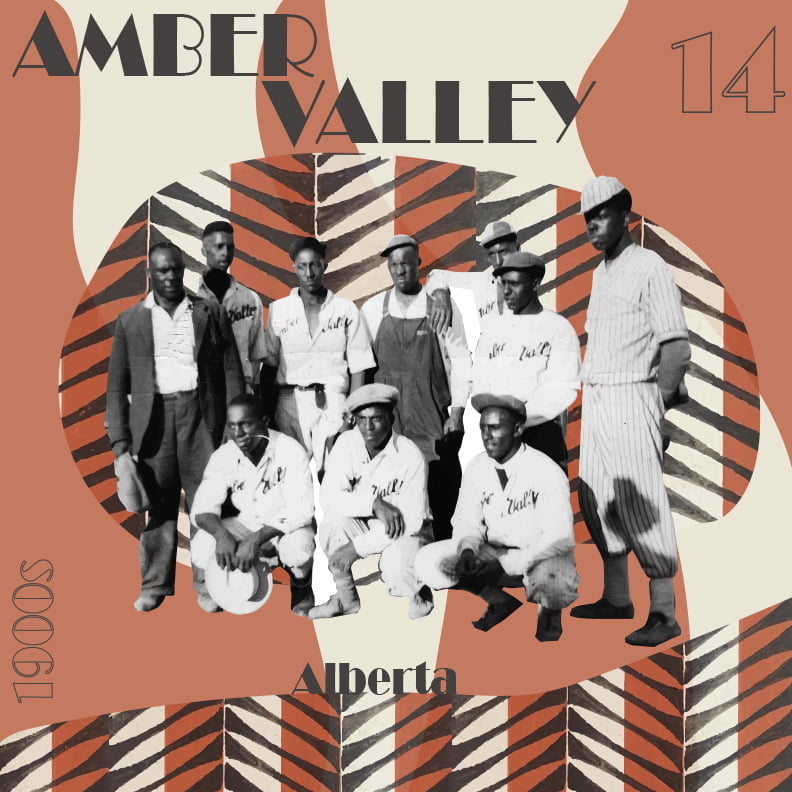 In the early 1900s, Amber Valley in Alberta became one of the biggest Black settlements in Western Canada for many Black people escaping U.S. segregation and violence enacted by the Jim Crow laws. They traveled to Canada taking advantage of the Canadian government's 1872 Dominion Lands Act that encouraged settlement on the Prairies. By 1911, Amber Valley was an active community for Black people seeking liberation, predominantly from Oklahoma, Texas and other southern US states. The community had an all-Black school, a local post office, a church, and competitive sports programs. The STORYHIVE-produced film Secret Alberta: The Former Life of Amber Valley, features stories and images from individuals with direct ties to this historic Canadian community, which was just 100km north of Edmonton.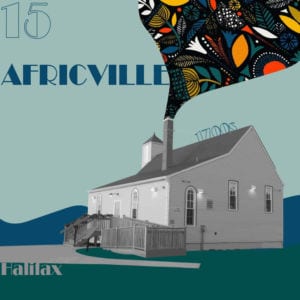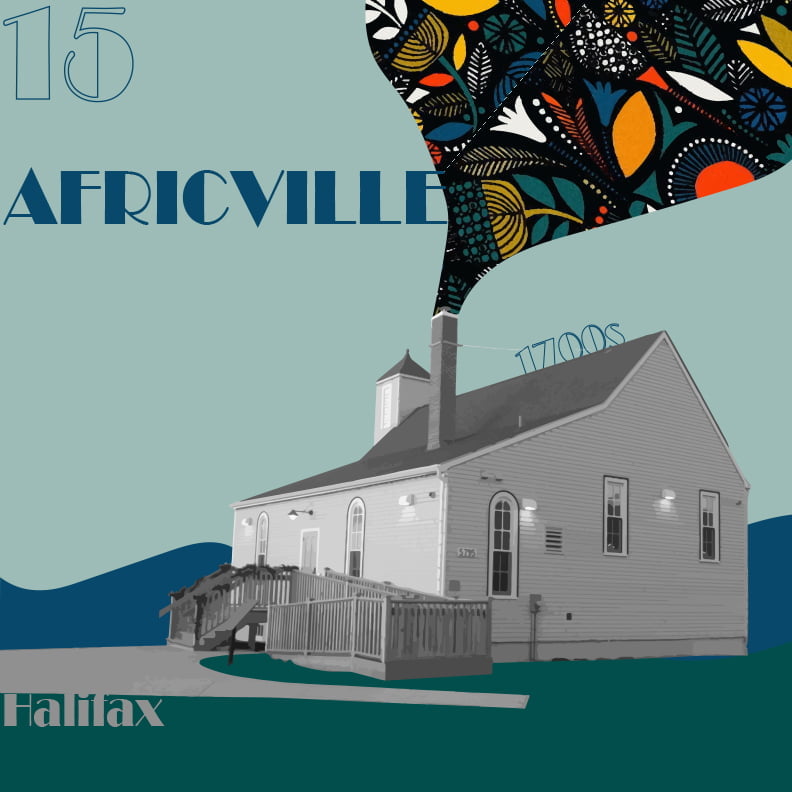 Africville was one of Canada's most notable historic Black communities, home to a thriving Black community just outside of #Halifax, Nova Scotia. Africville was one of Canada's most notable historic Black communities, home to a thriving Black community just outside of Halifax, Nova Scotia. The history of Africville is a reminder for planners and city builders that meaningful engagement with community members at a grassroots-level is essential in providing quality improvements for people through our work. This short CBC piece provides a brief look into Africville, up until its destruction in the 1960s. The film features testimony from residents of this historic community sharing the injustices they have endured.
Week 4
During the last week of BHM we will be focusing on Black Futures and how Black planners, urbanists and community based initiatives are working to transform city building practices and policies to ensure better planning outcomes for Black communities and planners.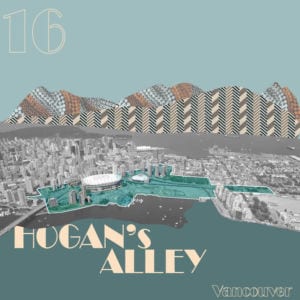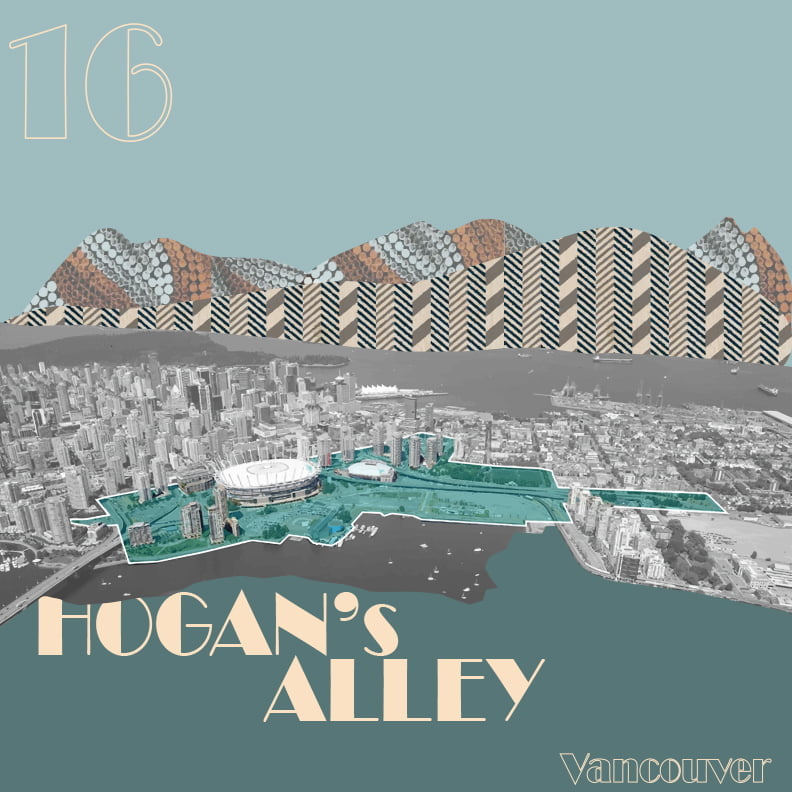 The Hogan's Alley Society is a nonprofit organization that works to raise awareness of the Black history in Vancouver and throughout British Columbia. The name "Hogan's Alley" was the unofficial name for Park Lane in Vancouver's Strathcona neighbourhood, which was home to a thriving Black community.
Strategist Pé Tolfo shares his reflections on Stephanie Allen's Master's thesis "Fight the Power: Redressing Displacement and Building a Just City for Black Lives in Vancouver":  "In Stephanie Allen's (@BuiltJustice) Master's thesis, she highlights not only the historic role the City of Vancouver played in destabilizing and erasing Hogan's Alley – the City's once-thriving Black Canadian Community – but the ongoing role City's and urban planning processes play to perpetuate anti-Black racism. Entrenched in the neoliberal status quo, she shows a planning process ill-equipped for the Hogan's Alley Working Group's demands for restorative justice." While the dream of being empowered with the resources and decision-making power is a mainstay for marginalized communities no matter their background… most public-engagement processes is usually limited, restricted to slight modifications and symbolic recognition.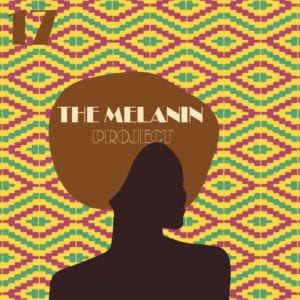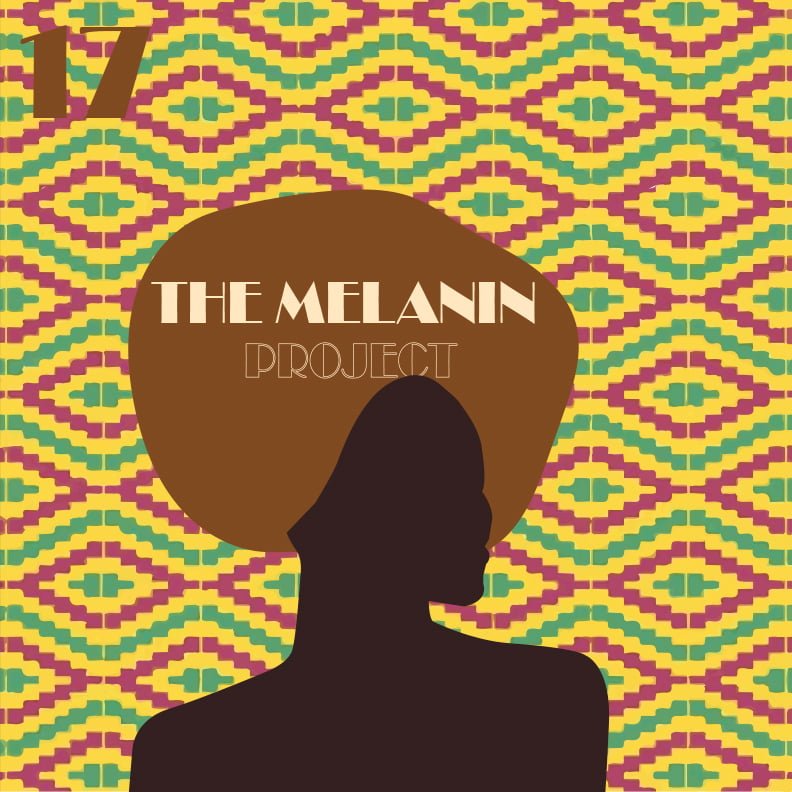 The Melanin Project is a photoblog created with the mission of prioritizing the voices of the Ottawa Black community. The project features the stories and images of people from all over the city doing what they do and sharing what they love. Read about Hamid whose "Sudanese background has played a significant role in his passion for the arts. In love with hot fiery colors in variances of orange and yellow, it reminds him of home and the breathtaking landscapes and visual abstracts he took for granted as a young man." It's important to showcase the beauty and diversity of Black lives in all of the things that we do. As urban planners and designers, representation is important as we want to ensure our work responds to the amazing stories and needs of all Black people from diverse identities, educational backgrounds, language, religion, and economic status.
In 2019, the Mentorship Initiative for Indigenous and Planners of Colour (MIIPOC) was established in response to the chronic under-representation of Indigenous, Black and People of Colour in the planning profession. The MIIPOC leadership team consists of eight co-founders who bring their own unique skill sets as resilient planners and city-builders with diverse professional and cultural backgrounds. One of the co-founders is Strategist JC Elijah Bawuah. MIIPOC is focused on creating pathways for BIPOC to enter into a career in planning or support those transitioning from academia to work; strengthening the presence of BIPOC in the field of planning and build a sense of community amongst BIPOC planners; and improving the influence of BIPOC in the field of planning and policy making. Currently, MIIPOC's offers a 6 month Mentoring Program to build, grow, and enhance the capacity of Black, Indigenous and Persons of Colour (BIPOC) in the field of urban, community, and regional planning. They have also organized discussions on Race, Equity and Inclusion. In August 2020, members of MIIPOC wrote an article on the racial inequities in planning entitled "Why is urban planning so white?" which also appeared in Spacing magazine.
Formerly known as the Black Planning Project, the Black Planners and Urbanists Association (BPUA) is a national network consisting of over 40 Black professions working in planning, design and real estate development. BPUA's vision is to "increase engagement and collaboration among Black professionals working in these fields and improve planning outcomes in Black spaces and communities that enhance the well-being of Black families and individuals."  In June 2020, members of BPUA wrote an Open Letter calling for conversations with the OPPI to implement practices that confront systemic anti-Black racism. The Open Letter was signed by 124 planners, affiliated professionals, and planning students, and led to the development of the OPPI Anti-Black Racism in Planning Task Force.  The Anti-Black Racism in Planning Task Force is an interdisciplinary team of volunteers who will "develop a strategy and recommendations to remove systemic barriers in planning practice that discriminate against Black communities and disproportionately limit employment opportunities and representation for Black planners in the planning profession." Strategist Jamilla Mohamud is a member of the task force.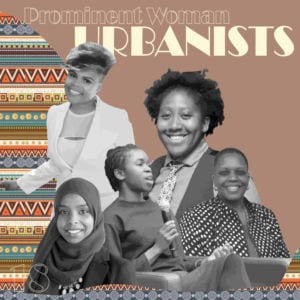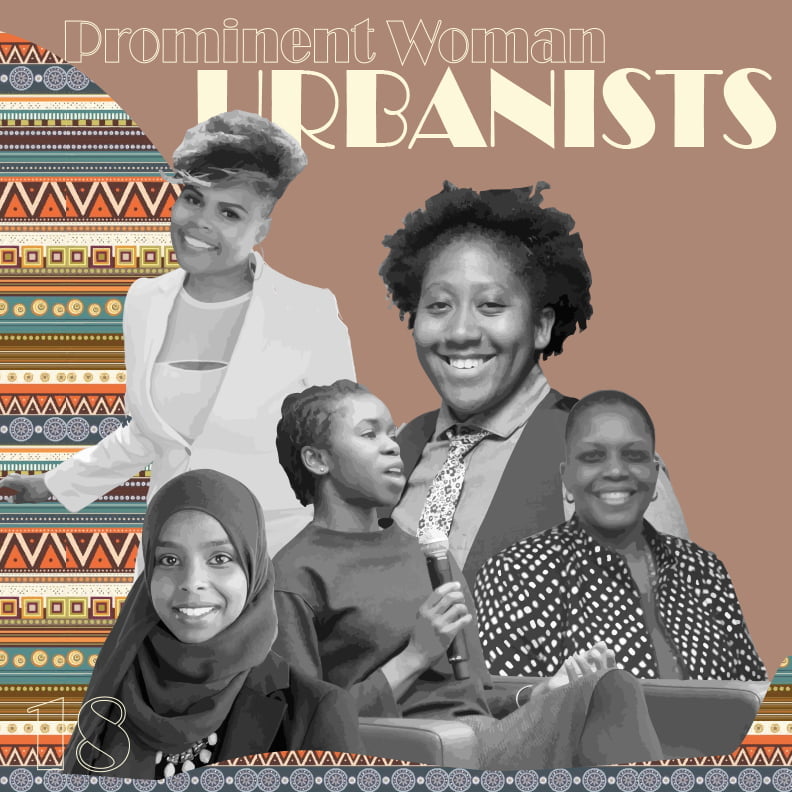 Black women have always taken a prominent role in formal and informal city building initiatives. The following post highlights five trailblazing Black women urbanists and placemakers who are transforming the way city's grow and develop.
Jay Pitter is an award-winning placemaker whose practice mitigates growing divides in cities across North America. Jay is also an author who has made significant contributions to urban theory and discourse. In 2016, Jay co-edited Subdivided: City-Building in an Age of Hyper-Diversity. Her forthcoming book, Where We Live will be published in 2021. Amongst other accomplishments, Jay is also the Infrastructure and Equity Lead for the Federal Minister of Infrastructure and Communities on Canada Healthy Communities Initiative.
Cordelia Clarke Julien is the Assistant Deputy Minister with the Ontario Growth Secretariat in the Ontario Ministry of Municipal Affairs and Housing and was involved in the establishment of the Places to Grow Act, 2005.  Cordelia advocates for an intersectional approach to growth and development of communities across the province and is dedicated to championing women and people of colour in the profession through internship, mentorship and guest lecturing.
Habon Ali is currently an Associate Director of Planning & Delivery at Sidewalk Labs .A former Strategist, Habon was responsible for leading large multidisciplinary teams from planning to concept development through to approvals.  As a DiversCity Fellow, Habon has worked collaboratively with city leaders to collectively assess and advance proposals that integrate diverse voices into the planning process. Habon was also featured in this article: There's a New Generation of Black Women Shaping Canadian Cities.
Abigail Moriah is a registered professional planner specializing in affordable housing for over 10 years. Abigail's leadership experience includes managing large scale mixed-income, mixed-use redevelopments. In 2018 she launched the Black Planning Project and since then has been building up the Black Planners and Urbanists Association. In 2019 Abigail began leading a team of early career BIPOC planning professionals to create the Mentorship Initiative for Indigenous and Planners of Colour (MIIPOC). Abigail is also a 2020 ULI Toronto WLI Champion.
Tamika L. Butler has helped create the vibrancy and resiliency our cities need as a planner, consultant, speaker, and cycling equity advocate. Tamika is the Principal and Founder of Tamika L. Butler Consulting, a practice that has helped shape communities and ideas on how we can practice planning while centering values of equity, inclusion, anti-racism, and collaboration. Prior to this role Tamika was the Director of Planning, California at Toole Design, and, before that, was the Executive Director of the Los Angeles Land Trust. Before taking up leadership roles in city planning, Tamika was an attorney at the Legal Aid Society Employment Law Centre in San Francisco.
The authors of this Black History Month social media series are Planners Jamilla Mohamud and Eli Bawuah. Illustrations were inspired by Visual Storyteller Paula Champagne and created by Intern Harshitha Damodaran, with files from www.vecteezy.com