Brantford Downtown Vision and Masterplan
2006 - 2011
Brantford, Ontario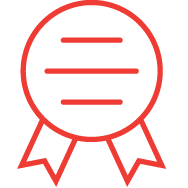 2009 Canadian Institute of Planners Awards of Excellence
Brantford Downtown Vision and Masterplan (2006 – 2008)
Urban Strategies was appointed to lead a Community Visioning exercise to establish a master plan for how this mid-sized city's downtown should evolve and continue to build on recent investments.
The study provided the necessary tools, such as design guidelines, regulatory changes, infrastructure modifications and an implementation plan to guide private and public sector investment towards the realization of the master plan. To ensure that the proposed vision, related masterplan and the wider decisions around growth and urban change were supported and brought forward, on-going consultation was a critical component of the process.
Since its official endorsement by Council in June, 2008 a number of positive initiatives have been announced. Harmony Square, the main civic space for the City, has opened, the Arts Block has found a home, the YMCA has announced plans to build on Colborne Street, and Laurier University has expressed interest in expanding its presence within the Downtown.
Colborne Street Public Consultation Workshops (2009 – 2011)
In recent years, the City of Brantford has pursued an impressive program of physical improvements across its downtown, including streetscape upgrades, new open spaces, heritage restoration and institutional growth. Urban Strategies was retained by the City to undertake three separate consultation workshops.
The goal of these workshops was to explore options with the local community on the form and function of Colborne Street. Colborne Street is one of two historic Main Streets in the heart of downtown Brantford. This street is about to undergo significant changes and Urban Strategies was asked to test with the community each of the potential options for the streets reconfiguration. These included conversion of Colborne Street from a one way to a two way street, introduction of a transit priority corridor, removal of all parking, removal of partial parking and the introduction of on-street cycle lanes.
The public consultation involved a formal presentation (prepared by Urban Strategies) of all options, a group discussion and then a series of round table discussions groups (up to 10 people per table), facilitated by the Urban Strategies team. In total, approximately 40 to 50 members of the community participated in each workshop event. The Mayor of Brantford along with his City Councilors and city staff also participated in the event. Feedback and reporting from each of the tables provided a priority list for the future form and function of Colborne Street. For each event, a summary report was prepared and circulated to Council for review.
Brantford Downtown Vision and Masterplan
3 photos