Casey House - 571 Jarvis Street
2011
Toronto, Ontario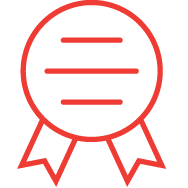 2013 Canadian Architect Awards of Excellence
In 2011, Urban Strategies Inc. was retained to secure approvals for the redevelopment of 571 Jarvis Street in order to accommodate Casey House's expansion. Urban Strategies was responsible for shepherding the approvals of the project, which was given Gold Star priority because of its high profile and value to the city as an important community healthcare facility. Urban Strategies was able to successfully attain approval for an Official Plan amendment and Zoning By-law amendment in support of the project, while securing the preservation and restoration of a designated heritage mansion.
Urban Strategies is currently completing the Site Plan approval process.
Image by: Hariri Pontarini Architects Inc.