Fisherman's Pier Development Plan
2003 - 2007
Hamilton, Ontario
In October 2003, the Hamilton Port Authority engaged a multi-disciplinary team of consultants led by Urban Strategies to create a development plan for the area known as Fisherman's Pier. The goal was to create an innovative recreational development concept that would include a new marina, leading edge environmental technologies and appropriate revenue-generating retail facilities. An additional goal was to reconnect members of the public with the site by recalling its historic role as a recreational destination and incorporating heritage features such as a 19th century lighthouse and keeper's cottage.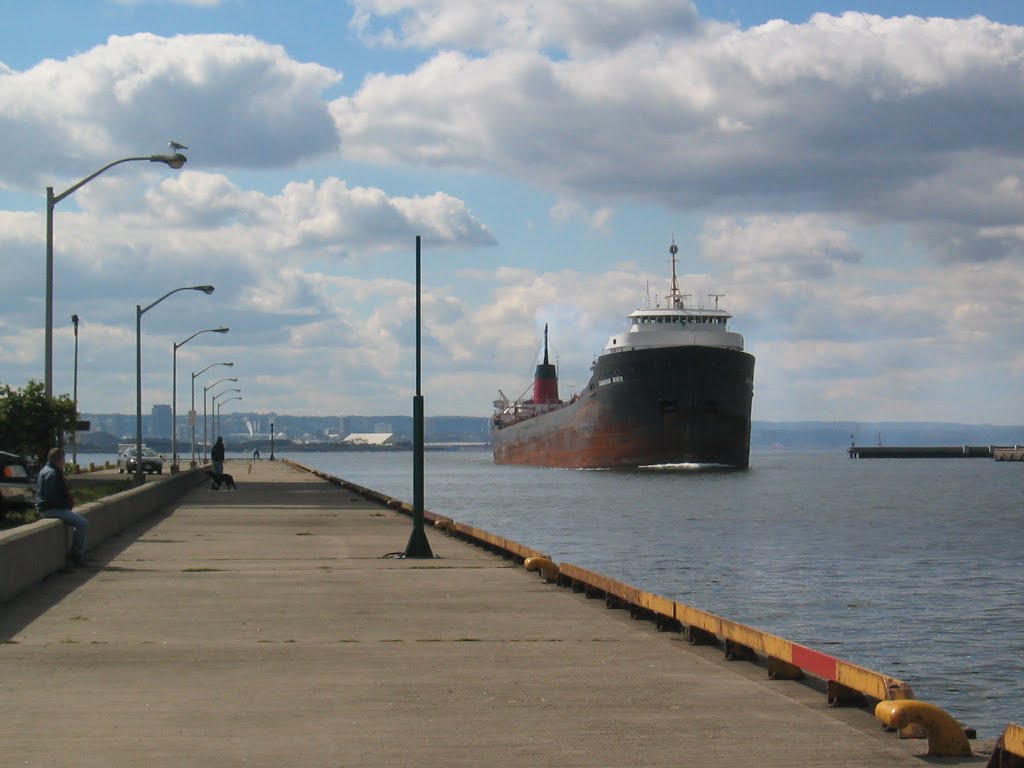 The site is highly constrained by the accrued public infrastructure in the immediate area, ranging from overhead highway bridges to an underground petroleum products pipeline. The planning process was further complicated by the great diversity of public and private stakeholders with an interest in the site. Environmental assessments at the federal and provincial levels were also required.
In leading the planning team Urban Strategies was responsible for guiding the design, review and approval of the project. By structuring a comprehensive and meticulous work program, the strengths of the team were successfully deployed to address issues ranging from alternative forms of site servicing and transportation modeling to ecological assessment and excellence in design. The project included an extensive program of communication and public consultation.