Lower Don Valley Vision & Master Plan
2003 - 2007
Sheffield, United Kingdom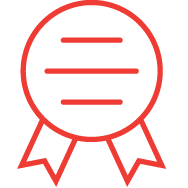 2007 Canadian Institute of Planners Awards of Excellence
Vision and Master Plan Phase I (2003 – 2005)
British Land and Sheffield City Council retained Urban Strategies to produce a compelling vision and regeneration Framework for this 400 hectare former steel works site in the Lower Don Valley area of Sheffield. The principles of the Lower Don Valley Masterplan were approved by Sheffield City Council Cabinet in May, 2005, and the Urban Strategies team, British Land PLC and Sheffield City Council then worked to embed the vision and its related land use policies into the City's planning framework.
Once a prosperous industrial heartland, the past generation has witnessed a contraction of the national steel industry, which has left large tracts of brownfield sites available for redevelopment. The aim of the plan was to assist the Valley in its transition from a traditional industrial and manufacturing role to a more modern and diverse role within the region.
Five pillars supported our vision for the area, including: introducing a significant new residential population to the area; maximizing the area's natural heritage value; providing a new focus on public transport; creating a more logical movement network to enhance connectivity and open up development sites; and capitalizing more strongly on existing assets to act as catalysts for new investment.
Client: The British Land Co. PLC, Sheffield City Council
Consultant Team: PBA, Jones Lang LaSalle, Locum, PricewaterhouseCoopers, Faithful & Gould, GL Hearn
Detailed Master Plan (2005 – 2007)
With the principles approved from the Phase I Lower Don Valley Vision & Masterplan, Urban Strategies was retained by British Land PLC to complete a more detailed study of a 125-hectare site under private ownership. The study area is immediately adjacent to British Land's most important asset – the 130,000m2 Meadowhall Shopping Centre. The masterplan strives to create the diversity of settings necessary to attract the investment required to kick-start the regeneration of the Lower Don Valley.
Bringing forward the vision from Phase I for the overall Lower Don Valley area, the detailed masterplan and development framework supports 28 hectares of riverside and community park spaces, up to 2,200 new residential units, a 135,000m2 commercial core built around a new public transport interchange, a riverside office campus and a new community hub. this masterplan will raise the overall quality of the physical environment, enhance the image of the urban gateway, maximize the area's natural heritage, leisure and employment areas, and create a logical movement network.
The team subsequently refined the masterplan to a form compatible with the requirements of an Area Action Plan. This will provide the Planning Framework for areas where significant change or conservation is needed. The framework will identify the distribution of uses and their inter-relationships, including specific site allocations, and set the timetable for the implementation of proposals. The site is presently being marketed by British Land for office and residential uses.
Client: The British Land Co. PLC
Consultant Team: Hyland Edgar Driver, Peter Brett Associates, Jones Lang LaSalle, Locum, PricewaterhouseCoopers, Faithful & Gould, GL Hearn, DMP
Awards: Canadian Institute of Planners Award of Excellence 2007
Lower Don Valley Vision & Master Plan
8 photos