Complete Streets In Niagara
2012 - 2013
Niagara Region, Ontario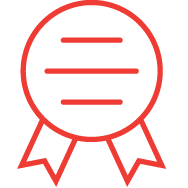 2014 Canadian Institute of Planners Merit Award, Sustainable Mobility Transportation & Infrastructure
Streets are often the physical structure around which our cities are built, organizing patterns of land use, development, place-making and movement. They have a significant impact on the character, livability and economic vitality of our communities. Despite playing such important and diverse roles, they are often overlooked or not given due consideration in their design and planning.
The Niagara Complete Streets Project promotes the design of streets that respond to all of these criteria, include active movement. Urban Strategies was retained to provide consultation, design and visualization support for the project, which included developing a consultation "tool kit".
This document is intended to help municipalities within the Niagara Region work
with the public to create a vision and prioritize key elements for the implementation of local complete streets. The document includes:
• a straightforward explanation of the function of a complete street and what to consider when establishing a vision;
• a discussion of the physical elements that make up a complete street;
• a description of the methods and tools used during a pilot study for creating a vision for a complete street on Queenston Street in St. Catharines.
We organized and hosted a visioning workshop to test and illustrate how this tool kit may be used and created several visualizations of complete streets for the Region.
View the complete report and guidelines here.
Niagara Complete Streets
7 photos