Niagara-on-the-Lake Old Town Vision & Dock Area Secondary Plan
2009 - 2010
Niagara-on-the-Lake, Ontario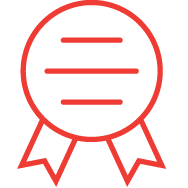 2008 Niagara Community Design Awards for Policy and Plans
Urban Strategies prepared a Vision document for Old Town, the historic core of Niagara-on-the-Lake. Old Town has a unique character, image and sense of place, but as a small town that attracts some three million visitors annually, it is also subject to an array of complex challenges. Following the Old Town Vision process, Urban Strategies re-engaged the community to craft a Secondary Plan for the heart of the Town's waterfront.
Employing a highly collaborative and consultative process, the Vision process engaged residents and stakeholders to establish directions to promote a more sustainable and vibrant Old Town. The directions identify opportunities for building a more complete community, diversifying the economy celebrating local heritage and cultural assets, protecting the environment, building a cohesive open space network and promoting cycling and walking.
With the Vision in place, the Town is in a better positioned to tackle its issues as rural hub town and create a design-based planning policy framework.
Niagara-on-the-Lake Old Town Vision & Dock Area Secondary Plan
7 photos