Transformation AGO
2002 - 2006
Toronto, Ontario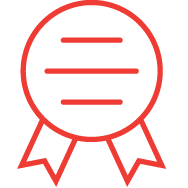 2003 Ontario Professional Planners Institute Award for Excellence in Planning
The Art Gallery of Ontario retained architect Frank Gehry to redesign its building, compelled by the need to accommodate an outstanding gift of over 2,000 works of art from Mr. Kenneth Thomson.
To engage the community and the City in the expansion plans, Urban Strategies developed a public communications strategy that included a series of highly graphic and informative newsletters and open houses. More than 2,000 people attended on opening day of the first open house, which told the story of the AGO's growth and evolution. The goal was to keep the community involved and enthused, thereby paving the way for a smooth approval process. Working with Frank Gehry's office, Urban Strategies also developed a series of principles that informed the building's design, to help ensure the redesigned AGO reflects its international significance, its role as the imaginative centre of Toronto, and its place at the heart of a thriving neighbourhood.
Urban Strategies coordinated the planning approvals for this exciting project, which was granted by City Council. Construction on the $276 Million expansion was completed in 2008.
Transformation AGO
7 photos