University of Waterloo
1992, 2002, 2009
Waterloo, Ontario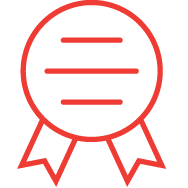 Canadian Institute of Planners Awards for Planning Excellence - Honourable Mention
The University of Waterloo, located in the heart of Ontario's "Research Triangle", has a 300-acre campus adjacent to 600 acres of undeveloped land rich in natural features. Urban Strategies has been providing master planning services to the University of Waterloo since 1990, beginning with the completion of a campus master plan in 1992. This plan established the environmental reserve as an organizing framework while identifying significant opportunities for infill and growth, including research and technology development on the North Campus.
In 2002, Urban Strategies prepared a master plan, development handbook and design guidelines for the 111-acre North Campus Research+Technology Park. The result of a public-private partnership involving all levels of government, the R+T Park will support over 1.2 million ft2 of private research and technology firms with a design that responds sensitively to the adjacent Laurel Creek environmental reserve and neighboring residential community. With over 500,000 ft2 of the R+T Park already built, Urban Strategies was retained in 2006 to create a development framework for Phase 2 of the R+T Park, as well as a master plan for the Northwest Campus. The Northwest Campus master plan provides a framework for a new mixed-use employment/institutional campus with linkages to the R+T Park and the academic campus.
Urban Strategies was most recently retained in 2008 to update the original Campus Master Plan. The new master plan uses a central pedestrian and landscape spine as an organizing element, providing significant opportunities for growth through infill and intensification, a framework for new development at the campus's urban edges and guidelines for open space enhancements in relation to the central spine. Integration with the surrounding city was a critical focus. New growth was focused around future light rail transit investments, and emphasis was placed on transportation demand management to reduce parking demands and support alternative transportation.
University of Waterloo Campus Master Plan
6 photos