Youngstown Ohio 2010 Vision
2002
Youngstown, Ohio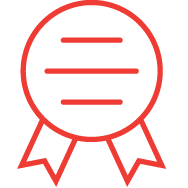 2007 American Planning Association Public Outreach Award
Historically a steel town, Youngstown has suffered from three decades of economic decline. Confronting pervasive scepticism in the community about the prospect of renewal, the City of Youngstown and Youngstown State University joined together to prepare a comprehensive vision and plan for the city of 80,000. The challenge was to develop a planning process that would engage the community in a meaningful way both to ensure residents' concerns were addressed and to build the support necessary to bring about significant change.
Urban Strategies was hired to respond to this challenge and direct a community engagement and civic education process that would lead to a vision for the future of Youngstown. Bringing together more than 200 community and business leaders in focus group sessions, we began to turn people's passion for their city into excitement about its future. We crafted an ambitious yet realistic vision that focussed on the need and opportunities for community-driven change, highlighting issues to be addressed before a new plan can be implemented. There are four platforms to the vision:
· Accepting that Youngstown is a smaller city;
· Defining the city's role in the new regional economy;
· Improving the city's image and enhancing quality of life;
· A call to action.
More than 1,000 people attended the official launch of the vision, demonstrating broad support for the process and a new spirit of optimism and cooperation. The goals and principles inherent in the vision are now guiding the City as it continues on the road to a comprehensive plan.