George F. Dark awarded Governor General's 2018 Governor General's Medal in Landscape Architecture
Urban Strategies Senior Partner George F. Dark, OALA, FCSLA, FASLA, has been selected as the 2018 recipient of the Governor General's Medal in Landscape Architecture. The Governor General's Medal in Landscape Architecture (GGMLA) is the highest honour bestowed on a landscape architect by the CSLA, and has only ever been awarded to one other recipient. The medal is intended to honour exceptional landscape architects whose lifetime achievements and contributions to the profession have had a unique and lasting impact on Canadian society.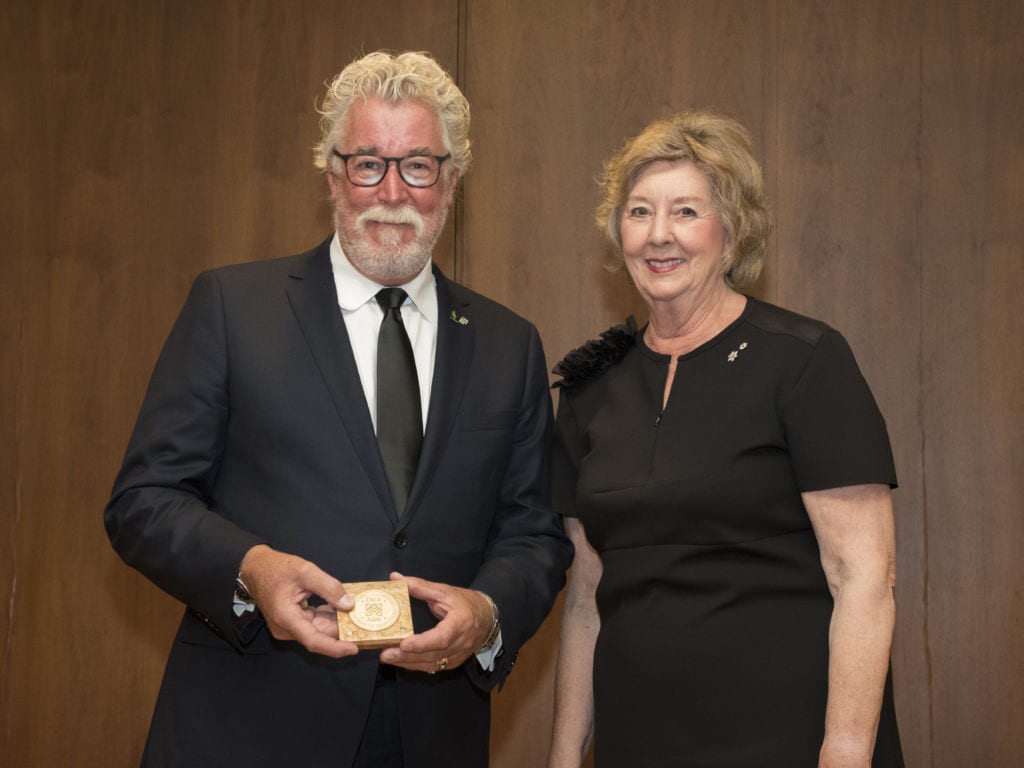 Mr. Dark sees potential where others cannot, builds the foundations of glorious landscape architecture work, mentors the upcoming generation of landscape architects, contributes to the charitable and non-profit sector, and promotes the goals of the profession and society. – Nastaran Moradinejad, BCSLA, CSLA, President of CSLA and Chair of Governor General's Medal in Landscape Architecture Jury 2018
George Dark is a rare individual with extraordinary leadership qualities and we are lucky to have him working in and representing Canada. We are and will be a better nation in the years ahead because of his dedication, his craft and his spirit. – Geoff Cape, C.M., Evergreen Brick Works
George has directed numerous, successful large-scale master plans with significant consequences. These plans have guided cities along with other agencies and jurisdictions to make better decisions and to build better cities. These plans have also created many opportunities for other landscape architects to build upon his work. – Greg Smallenberg, CM, FCSLA, FASLA, BCSLA, OALA, Senior Partner, PFS Studio
We all know of George as one of the great city builders, but what sets him apart is that he's an enabler – an enabler of vision, an enabler of collective aspirations, and someone who allows others to soar, projects to excel, organisations to thrive…..and he makes the journey so much fun. With an amazing ability to see far into the future, George creates energy and excitement – where he goes, he takes you….and where he takes you is magic. I remember fondly working with George on the University of Toronto's Open Space Master Plan, and the amazing outcomes are self-evident….and the Evergreen Brickworks, regarded as one of the best open spaces in Toronto. When George calls, you know something very special is about to happen.  – Siamak Hariri, Founding Partner, Hariri Pontarini Architects
One of George's legacies will be a large community of younger city-building professionals who are better equipped to solve complex design challenges and to implement solutions. – David Stonehouse
The above is excerpted from the Canadian Society of Landscape Architects' official announcement. Read more on the CSLA website.