481 University Avenue
2011-2014
Toronto, Ontario
In 2011, Urban Strategies Inc. was retained to provide urban planning and urban design expertise to a proposed development at 481 University Avenue. The site, which is located in downtown Toronto's Discovery District and has direct access to the city's subway and streetcar network, encompassed a full city block and contained several large scale heritage buildings. In conjunction with B+H Architects (project architects), ERA Architects (heritage architects) and BA Group (transportation consultants), a proposal for a 55 storey residential tower, with a 10 storey base of office and retail uses was developed. The 10 storey base included the retention of two of the major heritage buildings on site and the placement of the residential tower on one corner of the overall site.
Urban Strategies produced a joint Planning Rationale / Urban Design Analysis that demonstrated how the proposal fit into the context of the surrounding neighbourhood, as well as the existing and emerging downtown area. The rationale for the project also demonstrated how the proposal supported the policy context governing the site and how it met each of the criteria in the City's Tall Building Guidelines.
Many of the important aspects of the project occur at the human scale. For instance, the northern portion of the Dundas Street West sidewalk adjacent to the site is quite narrow, relative to the amount of people that utilize it. Unfortunately, the presence of streetcar tracks on Dundas West prevented a traditional expansion of the sidewalk. A solution was developed to provide a colonnade within the first bay of the heritage building along Dundas West, to effectively create a wider sidewalk and increase the pedestrian realm. A new entrance and elevator into the subway, significant improvements to the public realm on the other three sides of the site and the protection of a potential connection to the underground PATH network are just some of the other improvements that the project will provide to the citizens of Toronto.
Urban Strategies also helped to guide the project through the City of Toronto's Design Review Panel. This resulted in a positive recommendation from the Design Review Panel and public acknowledgement that the Urban Strategies' produced Briefing Package was excellent, and "sets a new benchmark for quality including: street level/eye level perspectives, urban design rationale, planning analysis and context analysis."
The project was approved by Community Council in August 2014.
All images courtesy of B+H Architects
481 University Ave.
7 photos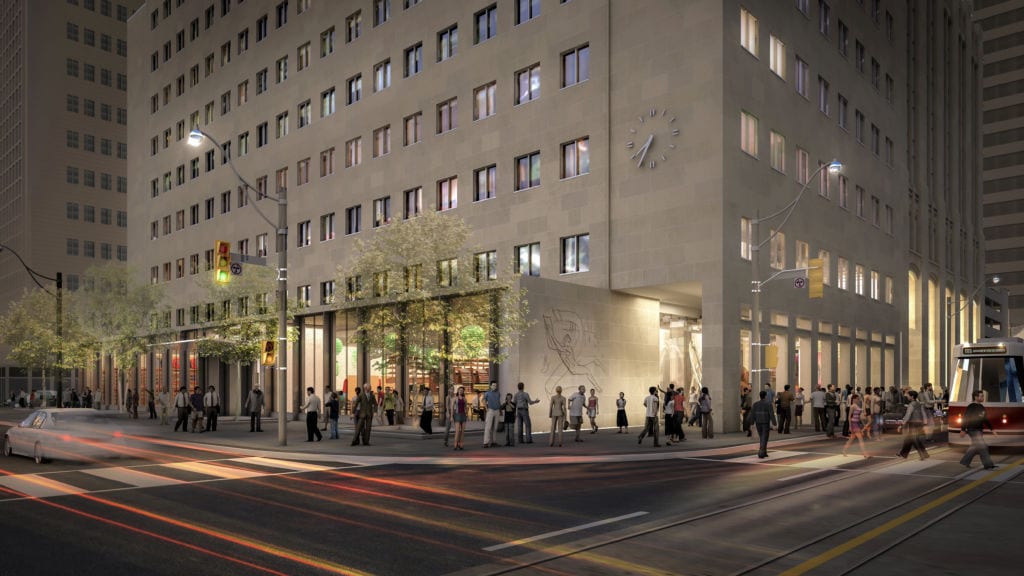 Credit: B+H Architects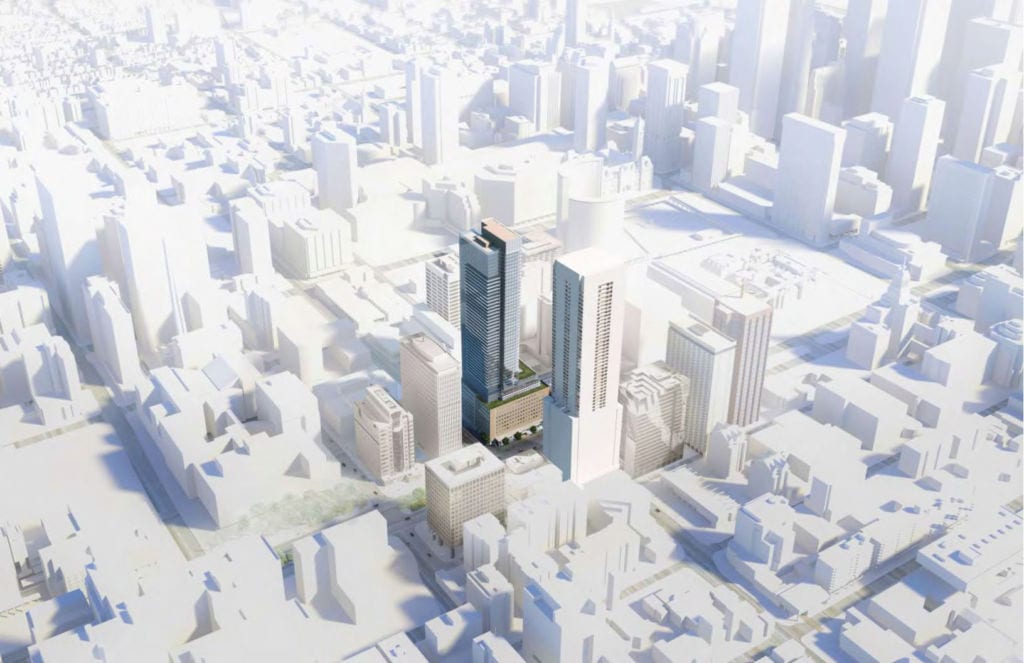 Credit: B+H Architects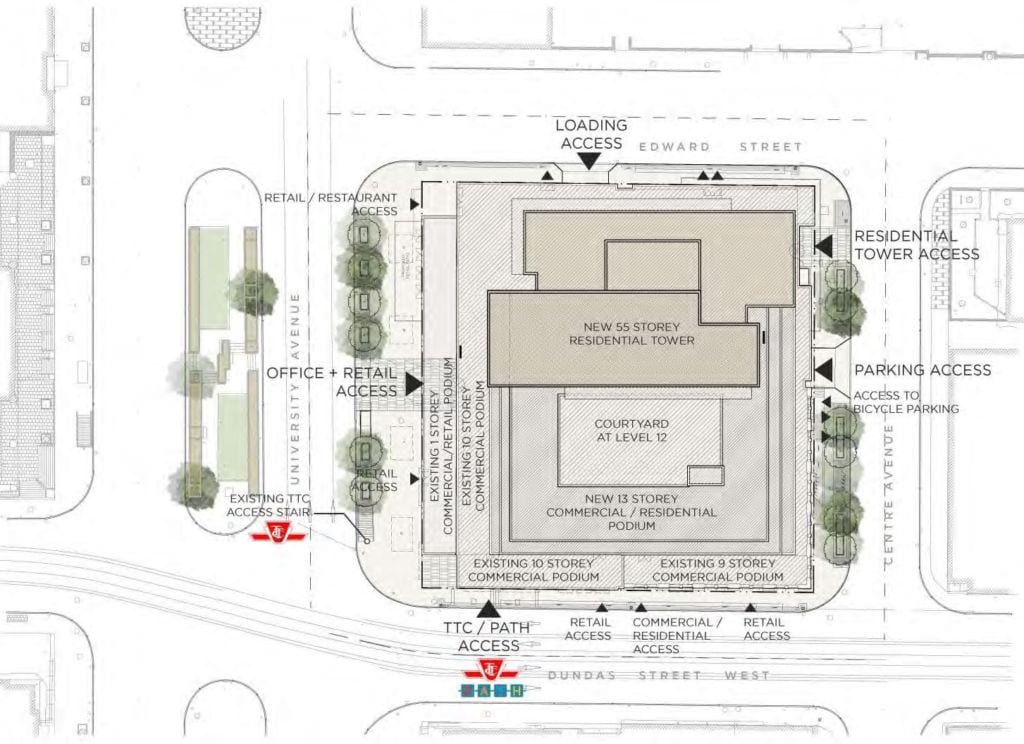 Credit: B+H Architects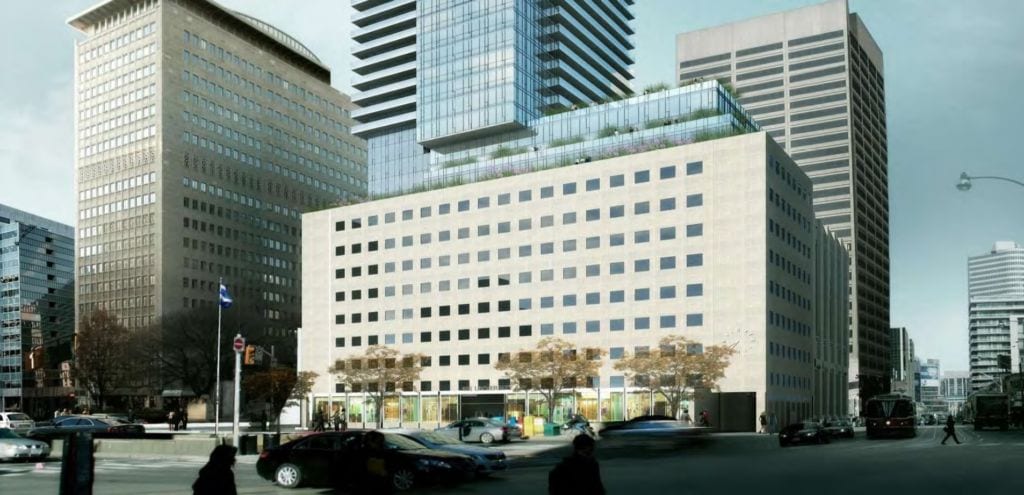 Credit: B+H Architects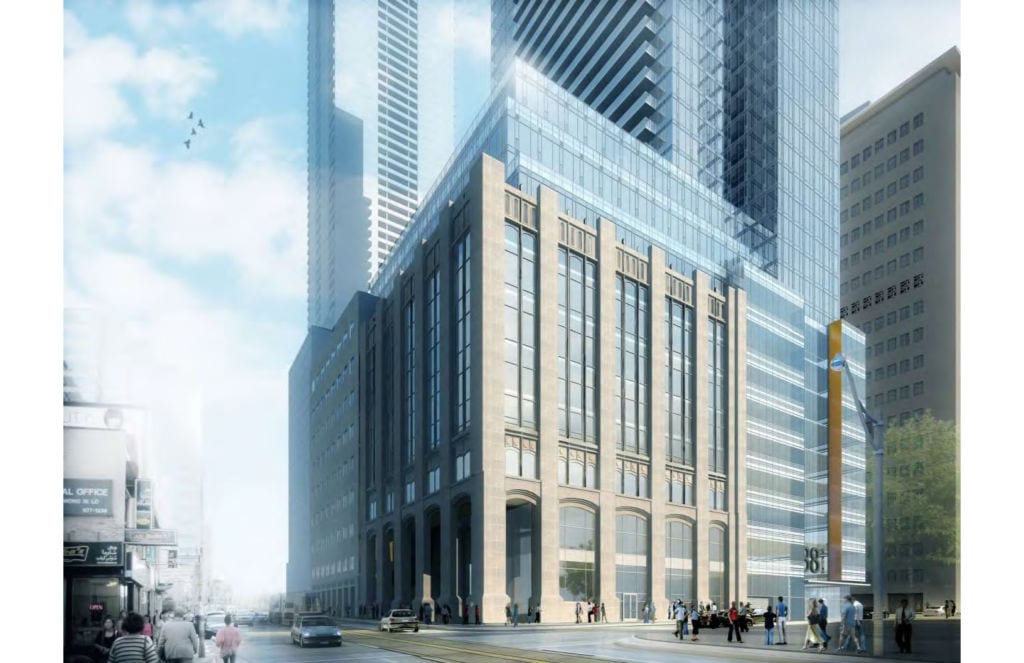 Credit: B+H Architects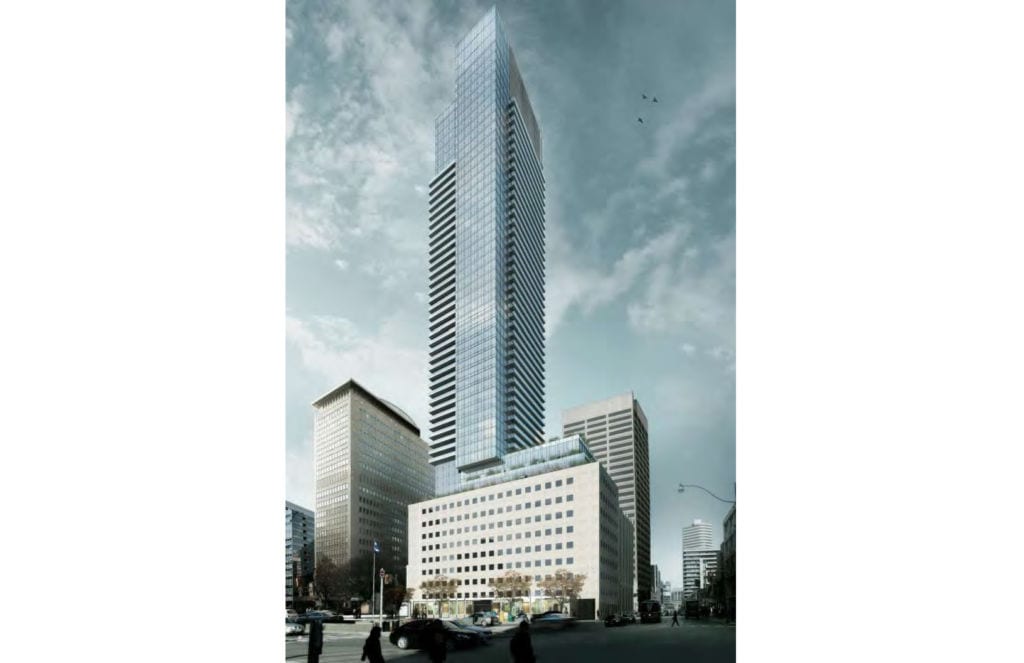 Credit: B+H Architects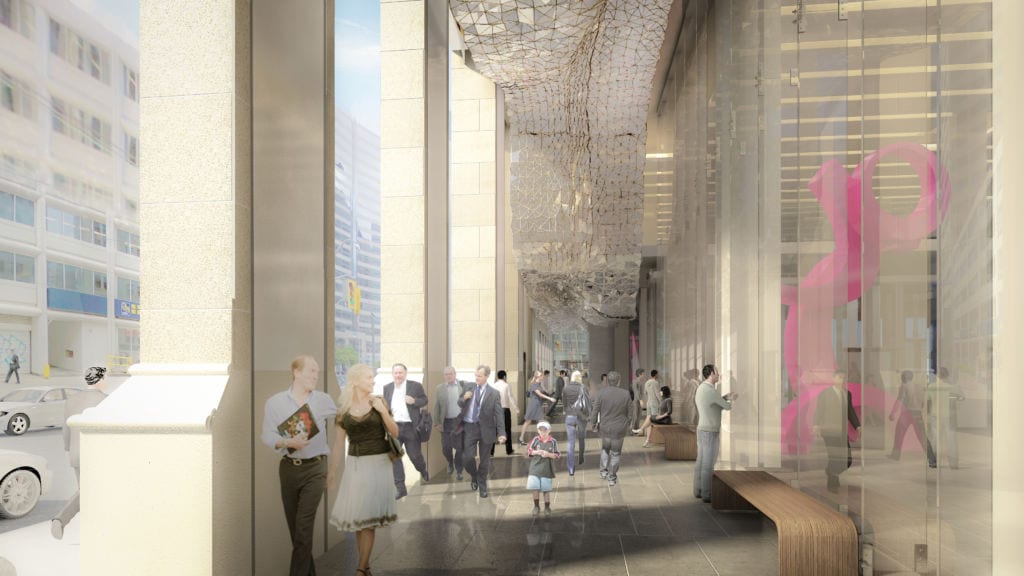 Credit: B+H Architects