Central Salfold Vision
2004
Salford, UK
At the doorstep of North West England's booming Regional Centre, the City of Salford is poised to become Manchester's centre of creativity, culture and innovation west of the River Irwell.  Historically regarded as an under-performing industrial City, Central Salford is attracting new interest and investment as a result of its urban character, proximity to Manchester City Centre, higher order transportation infrastructure and untapped potential. Urban Strategies was part of an international consortium of consultants preparing the Central Salford Vision and Strategic Regeneration Framework,  the primary guide to the City's renewal.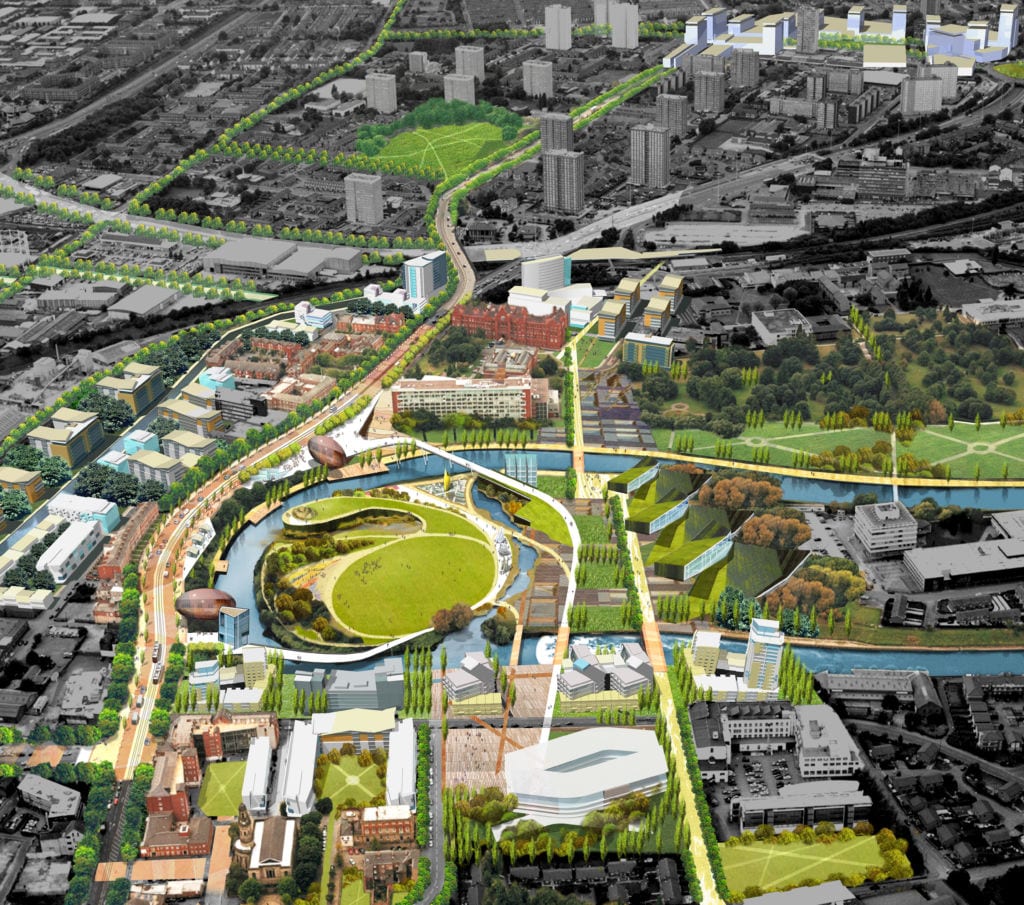 Focusing on the historic town centre, the Salford University area, the river corridor and adjacent neighbourhoods, Urban Strategies developed a regeneration framework which defines an exciting, inspirational and achievable vision for enhancing the city's physical environment and supporting wider economic and social renewal objectives.
The vision for Central Salford was created though a programme of on-the-ground site analysis, interactive visioning sessions with local authorities and community leaders and an ongoing series of workshops with area residents and community groups. At the conclusion of the analysis and visioning process, Urban Strategies led by an international consortium of consultants to establish five primary capital priorities to assist the URC in strategically allocating its resources and achieving its regeneration mandate. Urban Strategies also provided strategic advice in support of the implementation programme for the vision.
Central Salford Vision
2 photos