Comox Valley
2008 - 2011
Comox Valley, British Columbia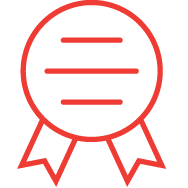 2011 Planning Institute of BC Award for Small Town & Rural Planning
The Comox Valley is located on the east coast of Vancouver Island, renowned for its beautiful mountains, valley lands and ocean. Like many coastal communities, it is a community in transition from one that is primarily resource-based to one that is more focused on services and tourism, but still retaining a strong agricultural sector.
In late 2008, Urban Strategies was retained to create a Regional Growth Strategy (RGS) for the Comox Valley Regional District. The RGS will provide an overall vision for the valley and establish economic, social and environmental objectives that will promote a healthy and sustainable region. An Integrated Community Sustainability Plan is being developed in conjuction with this plan, by consultants HBLanarc. Over a two-year process, the regional growth strategy will need to find a balance between the urban and rural nature of the Comox Valley, determine a long-term settlement pattern that protects the valley's sensitive ecosystems and recreational attractions, while also considering the long-term economic drivers of a growing community.
As part of preparing the RGS, Urban Strategies is ensuring that the recent Provincial climate change policies are reflected in our work. Specifically, we are working closely with Provincial staff to address Bill 27, The Local Government Statutes Amendment Act (2008), which mandates all local governments to incorporate targets to reduce greenhouse gas emissions and to create policies and actions to achieve those targets into their official community plans and regional growth strategies.
In addition, an extensive public consultation strategy has been integral to the process. The consultation strategy incorporates innovative public engagement tools such as collaborative video, youth photography workshops and community mapping, in order to create multiple opportunities to reach out to as many people, organizations and agencies as possible.
In March, 2011 The Comox Valley Regional Growth Plan was adopted.