Grand Trunk Community Hub
2016 - 2017
Stratford, Ontario
Urban Strategies worked with the City of Stratford  to develop a Master Plan for the Grand Trunk Railway Shop and Lands. Located just south of the heart of Stratford's historic Downtown, the Grand Trunk Lands have long been underutilized and the Grand Trunk Railway Shop has been vacant for decades. With the expansion of the University of Waterloo into Stratford with a new satellite campus housed on the Lands, there was a renewed energy to plan for the future for the rest of the eighteen-acre site.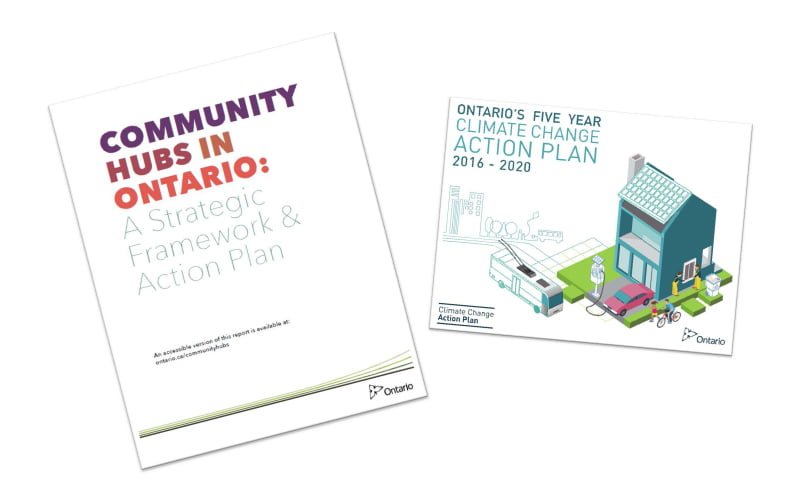 Working with key partners from the University of Waterloo, the Stratford-Perth YMCA, and the City of Stratford, Urban Strategies undertook a technical review to analyze the opportunities and constraints informing the potential of the Railway Lands. A key objective in this effort was finding a solution for the adaptive reuse of the Grand Trunk Railway Shop, a large railway repair facility that anchors the Lands and that holds a great deal of historical significance for the city. The technical review led to a robust public consultation effort to invite the feedback of the Stratford community on what they would like to see as part of the future of the Grand Trunk Railway Lands. The community engagement effort informed the development of a Master Plan to guide the evolution of the Railway Lands into the Grand Trunk Community Hub.
That hub has received Federal Funding and is expected to include a new YMCA, a University of Waterloo Student Life Centre, expanded child care facilities, youth facilities, and accommodations for a growing senior population.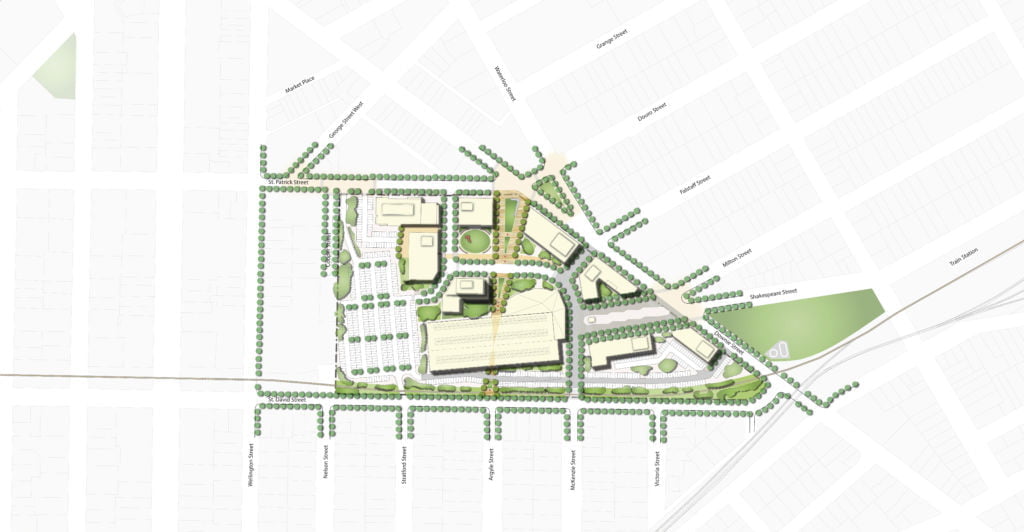 Grand Trunk Community Hub
7 photos