City of Waterloo Station Area Planning
2015 - 2016
Waterloo, Ontario
Urban Strategies was retained by the City of Waterloo to develop Station Area Plans for five stations along a new regional light rail transit (LRT) corridor. The plans are intended to encourage the transformation of areas around the station and support more pedestrian-oriented, transit-supportive and mixed-use places. A key challenge the plans are attempting to address is how the introduction of LRT can be leveraged to transform the character of existing employment areas. The goal is to support employment growth while introducing a much greater range of uses and amenities which are needed to ensure that these older single-use employment areas are able to compete against more urban, amenity-rich jurisdictions for new jobs and talent.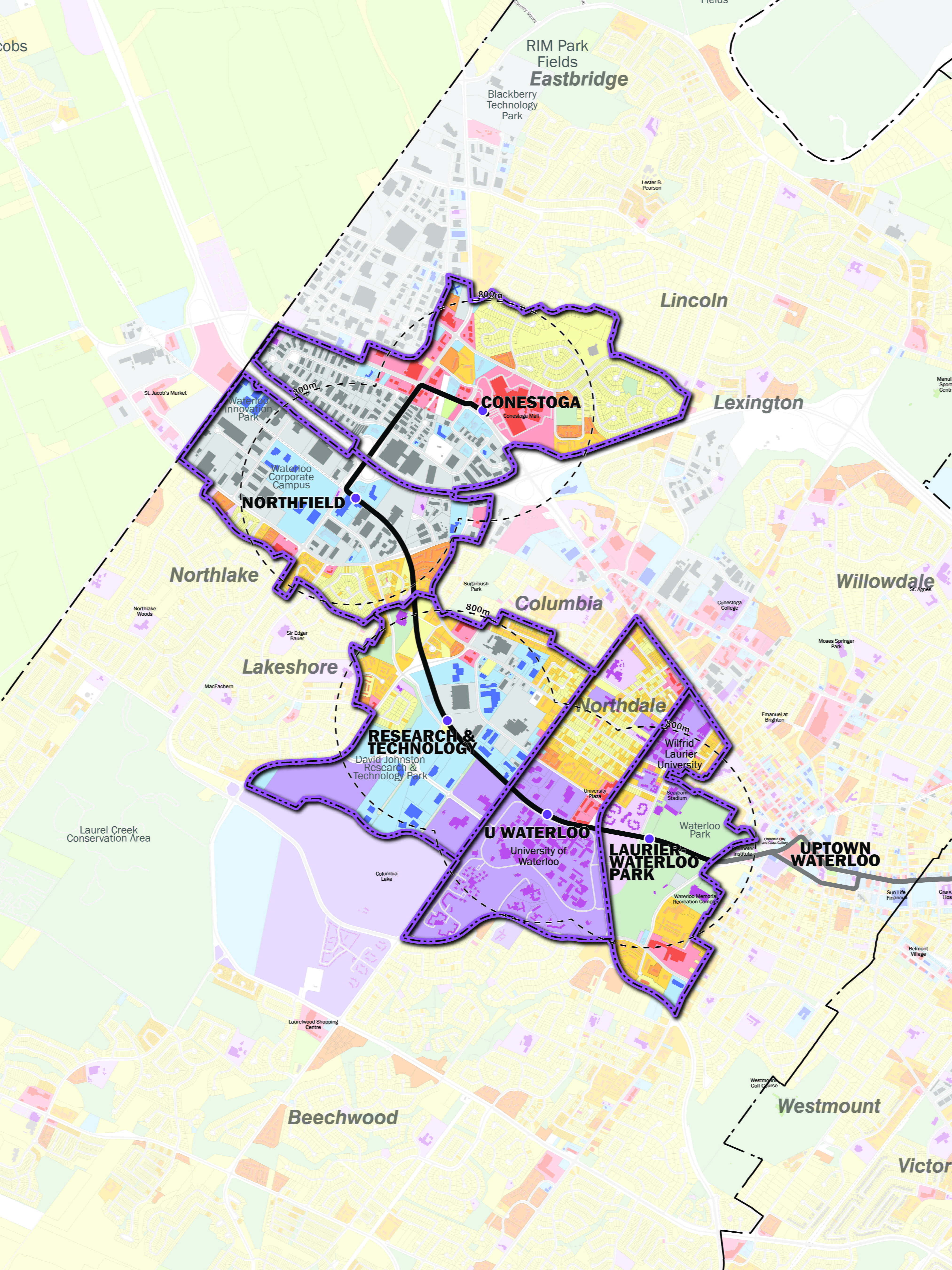 Urban Strategies, as lead consultant, is undertaking an intensive consultation process that includes an initial Project Launch and Community Roundtables, a full-day Visioning Workshop and a Public Open House where the draft Station Area Plans will be presented to the community for input. The Plans are being developed through ongoing collaboration with City staff, area landowners and the local community to ensure that they respond to and reinforce the distinct character of each station area. The Station Area Plans and associated Official Plan and Zoning By-Law Amendments are targeted for Council adoption by the end of 2016.
Visit City of Waterloo's project webpage for more information.
---
---