2200 Eglinton Avenue East
2017 - Present
Toronto, Ontario
Urban Strategies is working with Dream Asset Management (Dream) on a transit-oriented redevelopment masterplan for this 16-acre Golden Mile site, located along the future Eglinton Crosstown LRT at Birchmount Road. The proposed vision for 2200 Eglinton Avenue East will transform the partially-vacant and under-utilized office-commercial-industrial site into a dynamic mixed-use development, with residential and employment uses within a connected open-space network. The current development proposal for the site includes over 16,000 m2 of retained and expanded office space, over 4,300 new residential units, and nearly 3,200 m2 of new retail space. Two new public parks and new and improved public streets, with an enhanced and cohesive public realm, will serve the development and the broader community.
Urban Strategies' role on this project was to assist Dream in preparing the master plan for the site and undertaking the necessary work to secure appropriate municipal approvals. An Official Plan Amendment was submitted in August 2018 to facilitate a new street and block plan for the site, establish density provisions for future residential development, protect for a minimum amount of non-residential space for office uses, provide for future parkland and pedestrian-oriented open space, and introduce built form guidelines for the proposed development.
Most recently, our work has included preparing and submitting applications for Plan of Subdivision approval and a Zoning By-law Amendment for the whole site, submitted in June 2020 and June 2021, respectively. We are currently managing the City review and resolution of those applications. We are also providing planning advice for ongoing appeals at the Ontario Land Tribunal concerning the Golden Mile Secondary Plan.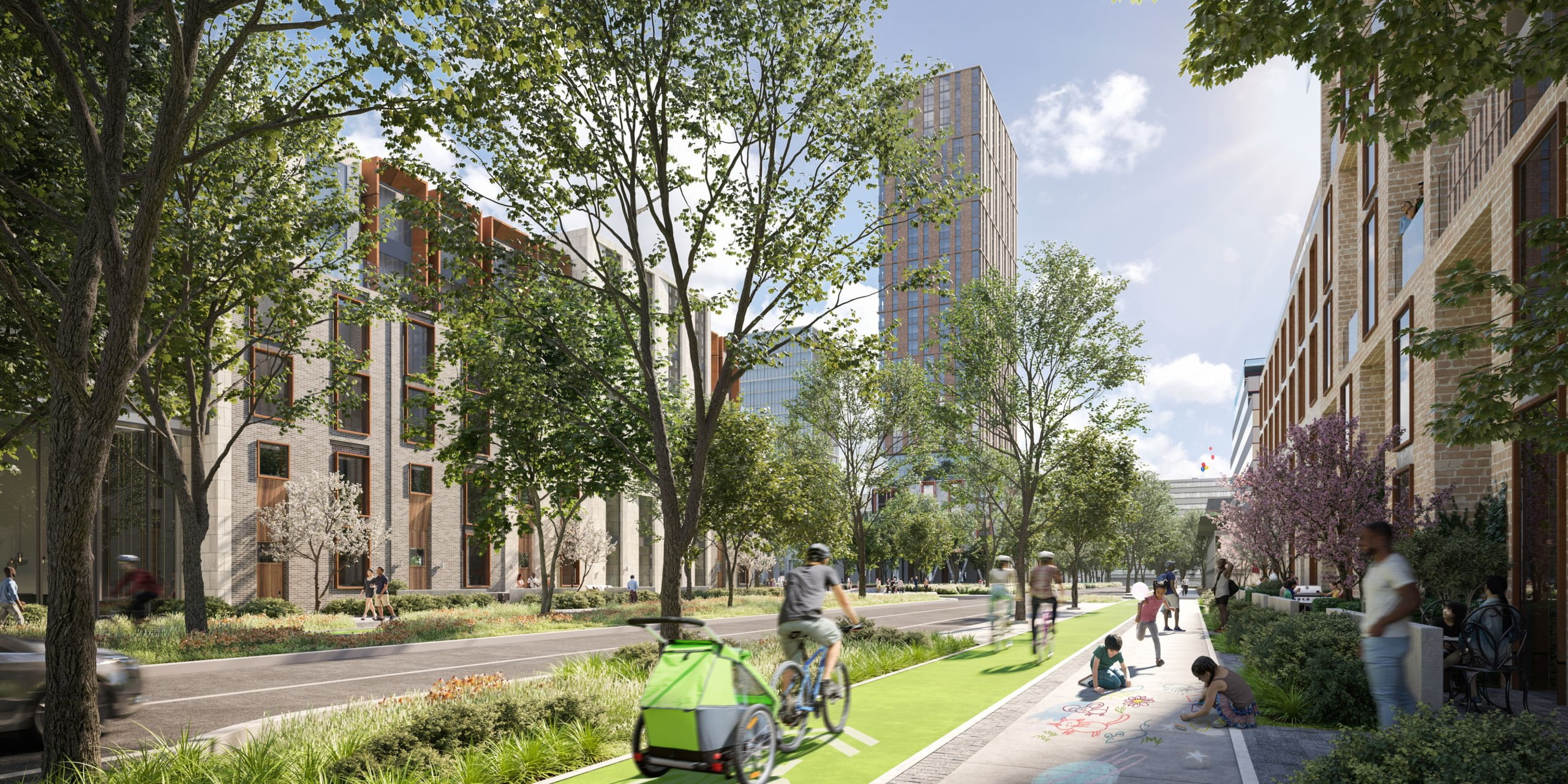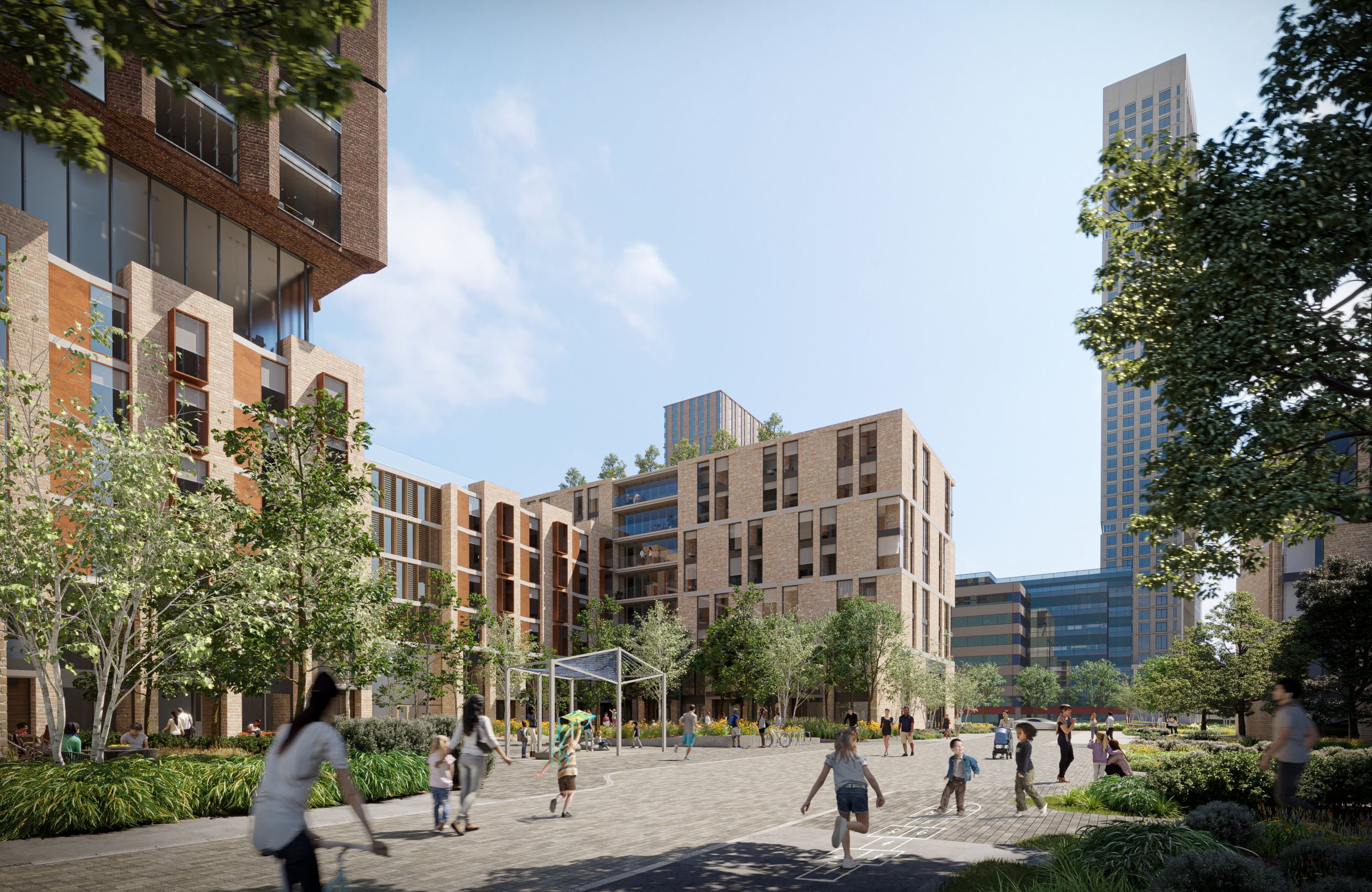 2200 Eglinton Avenue East
2 photos