Eglinton Crosstown
2010 - 2012
Toronto, Ontario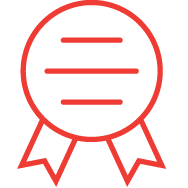 2013 Canadian Institute of Planners Planning Excellence Merit Award
The Eglinton Crosstown LRT is an act of city building, and a central element of the Province's regional transportation plan. The line will pass through the geographic centre of the City, linking numerous neighbourhoods and connecting with bus, subway and rail lines.  Once complete, the line will provide a reliable rapid transit connection across the City of Toronto connecting Pearson International Airport and the Mississauga BRT in the west to Scarborough in the east. Along the way the line will link dozens of TTC bus routes, two subway lines, several GO Transit stations and two planned LRT lines. Urban Strategies has provided extensive planning and urban design services related to the LRT Conceptual Design and Design Framework for the corridor.
Visit the project website here.
LRT Conceptual Design (2010 – 2011)
Urban Strategies provided planning and urban design input and created guidelines for the twelve underground stations of the Eglinton Crosstown LRT. The component was part of a larger conceptual design initiative aimed at understanding the technical requirements of the below grade stations and their implications for the design of above grade facilities. Working with an integrated team of structural and mechanical engineers, architects and transit planners, Urban Strategies' specific analysis focused on the location, organization and design of above grade station elements. The purpose of our work was to provide guidance on the design of at-grade station facilities to ensure that they were sensitively integrated into their environments and designed to enhance access for transit users. The work required a technical understanding of station requirements so that the team could work iteratively with the below grade functional designers to ensure that the design of below grade infrastructure such as platforms and mechanical ventilation supported objectives at street level.
Consultant Team: Lea Consulting, Halsall, Adamson Architects, HH Angus, Pivotal Projects
Design Framework (2011 – 2012)
Following our work on the conceptual station design, Urban Strategies created a design framework for the Crosstown line. The framework identifies how the design of station elements can be used to create a unique identity for the Crosstown Line within the City's larger transit network while creating a more positive user experience. The intent of the Framework is to provide a sufficient level of guidance for future station designers to ensure that station designs compliment broader urban design objectives for the corridor while having the flexibility to develop innovative design solutions through an Alternative Finance Procurement process.
Eglinton Crosstown Study
6 photos