Shenshan Special Cooperation Zone
2018
Shenshan, China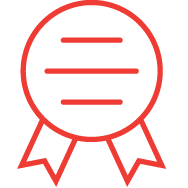 2018 Shenzhen Planning Bureau International Urban Design Competition, International Planning
Urban Strategies won an international Urban Design competition for Central Area of Shenshan Special Cooperation Zone. leading a multi-disciplinary team including SHDT (Shenzhen) and JET Design (Toronto). 
The Zone, 60 kilometres to the east of Shenzhen, is a cooperative project between the Cities of Shenzhen and Shanwei, aiming to grow into a mid-size city with a projected population of 1.5 million people and a concentration of high-tech industry including artificial intelligence, robotics and A.V within 15 years.
As a national demonstration project, the Shenshan Special Cooperation Zone sets the stage for a new era of city building in China, building on new planning policies set out in China's 18th National Congress (2015) and articulating ambitious themes such as 'Global Vision', 'International Standards', 'Chinese Characteristics', 'Strategic Positioning', 'Innovation' and 'Openness'. Shenshan is at an important strategic node for both Shenzhen and Hong Kong, expanding those cities' economic reach, forming a bridgehead from economically stagnant Eastern Guangdong to the booming Pearl River Delta region (at 60 Million people, the world's largest city-region) and resolving current imbalances in the region's development.
Set within a 50 square kilometre rolling landscape of hills, valleys, streams and rivers which extend to the South China Sea, the site is currently occupied by farmland as well as a handful of villages which will be carefully integrated into the plan. Shenshan will be built at more relaxed densities than recent generations of Asian cities, with a population of 650,000 extending over a land area similar in scale to the City of Toronto, in mostly mid-rise building forms typically associated with cities such as Copenhagen, Barcelona or Paris. It will be a functional, sustainable metropolis that celebrates its landscape and historic setting, creating a human-centred environment and a high quality of life that sets a new bar for community building in China.
Moving forward, the master plan scope includes refining the overall urban design plan for the Central Area (projected population of 650,000 by 2035) as well as detailed urban design schemes for two key nodes that feature high-speed railstations, CBD and the Civic Centre of Shenshan.
Shenshan Special Cooperation Zone
5 photos