Regional Growth and Toronto Pearson Airport Capacity Study
2015
Toronto, Ontario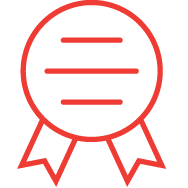 2016 Canadian Institute of Planners Award for Planning Excellence Merit in Planning Publications
The Toronto region is faced with a tremendous planning opportunity created by growth in air traffic demand in Southern Ontario. By 2043, experts estimate that demand for air travel in the region will expand from 42.2 million passengers each year to 90 million. As an international hub, Toronto Pearson will play a critical role at the local, regional and international levels. In terms of international air traffic at North American airports, Toronto Pearson is second only to New York City's JFK. The demand for international traffic continues to grow at a healthy rate and as leaders in the region we must prepare to meet those demands.
In 2015, the Greater Toronto Airports Authority started a discussion about regional airport planning and ground transportation in order to support this growth. Urban Strategies Inc., developed a white paper to distill this discussion, entitled "Toronto Pearson: Growth, Connectivity, Capacity. The future of a key regional asset."
In February 2016, a report entitled Pearson Connects – A Multi-Modal Platform for Prosperity was released, reviewing ways to strategically plan for the growth that's coming, to take advantage of the economic benefits for the province. Toronto Pearson is in discussion with regional airports across Southern Ontario about how to collectively handle this growth.