Centre for Addiction & Mental Health
1993 - 2003, 2007, 2013
Toronto, Ontario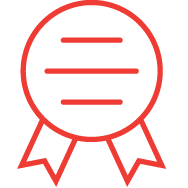 2005 City of Toronto Urban Design Award for Visions & Masterplans - Honourable Mention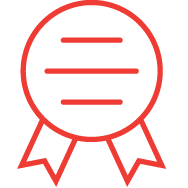 2004 Ontario Professional Planners Institute Excellence in Planning Award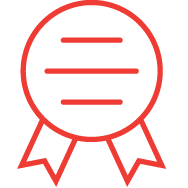 2004 Canadian Institute of Planners Paul Bedford Award for Planning Excellence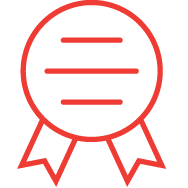 2001 Ontario Professional Planners Institute Excellence in Planning Award
The Centre for Addiction and Mental Health (CAMH), a World Health Organization Centre of Excellence, was created in 1998 through the amalgamation of four separate mental health and addiction facilities. CAMH decided that its Queen Street site, in a residential neighbourhood in Downtown Toronto, would be the hub for the new organization.
Initially retained to provide strategic planning advice and communication services, Urban Strategies subsequently was selected to develop a vision and master plan for the site. Workshops involved over 250 stakeholders, including CAMH staff, clients and their families, area residents, partner hospitals and agencies, the University of Toronto, and the City, established policy directions for the vision and Master Plan.
The principles comprising the vision were based on three objectives: to create a client-centered hub for interaction and collaboration; to design an urban village integrated with the surrounding city; and to respect the landscape with its healthy green spaces. A master plan was prepared and approved by the City. The Vision and Master Plan for CAMH was the first of its kind for mental hospitals around the world. Urban Strategies also facilitated an international architectural competition for the conceptual design of the CAMH buildings on the site.
Building on the strengths of the successful master planning process, CAMH subsequently retained Urban Strategies in 2007 to prepare the Development Strategy for Non-CAMH Lands. The development of these potentially surplus, or "non-CAMH" lands, is a crucial component of the success of the CAMH Vision and Master Plan. Properly executed, new development on the non-CAMH lands
helps achieve a more balanced and normalized environment;
brings a diversity of uses and people to the Queen Street site;
reduces the stigma often associated with mental health-focused institutions;
generates needed revenue for CAMH; and
creates an active urban village that looks and functions like a part of the City of Toronto.
The Development Strategy is a strategic framework document designed to inform decisions affecting the long-term development of potentially surplus development parcels created through the newly proposed block structure for CAMH's Queen Street West campus. The Development Strategy builds upon the goals and objectives of the CAMH Vision and Master Plan by identifying an appropriate range of desirable uses for the non-CAMH lands presenting a decision-making framework tool for guiding decisions respecting the long-term ownership and development of these lands and identifying the appropriate mechanisms, processes and partnerships needed to begin realizing their value. Working with a Real Estate Market sub-consultant, Urban Strategies developed a Microsoft Excel-based tool to provide a detailed analysis of the market potential for individual development blocks and to assist with decision making opportunities. Through this method, the team was able to identify which land parcels to sell, which parcels to lease, which to redevelop for hospital uses and which to retain for current uses, all of which was backed up by a thorough financial analysis. A companion tool was developed to communicate the outcomes to the community using a graphic Venn diagram that translated the findings of the Excel-based tool into easy to understand visual illustrations. While simple in nature, the tools provided an effective means of analyzing and processing a large variety of data to identify key planning directions for CAMH.
Redevelopment of the CAMH site is currently underway, with Phases 1 and 2 complete. Seven mixed-use buildings have already been constructed, and a series of new public streets and open spaces have been completed.
In 2013, Urban Strategies led the planning and urban design components as part of a team led by Cushman and Wakefield to provide real estate advice for the Centre for Addiction and Mental Health in Toronto. This project involved understanding the residential and non-residential development potential value of its Surplus Land Assets in Toronto including its Queen Street, College and Brentcliff sites. The work included understanding future CAMH land requirements, detailed assessment of the physical, regulatory, risk analysis, phasing and market characteristics that might affect the viability and nature of development opportunities on the various sites. To understand the sites potential Urban Strategies' role focused on such fundamental criteria as land use designations, current and potential zoning, and design guidelines depending on site and locational characteristics. This analysis led to conclusions on development potential, value and timing.
Watch an interview with Frank Lewinberg on stigma:
Addressing Stigma – Interview with Frank Lewinberg from Urban Strategies Inc. on Vimeo.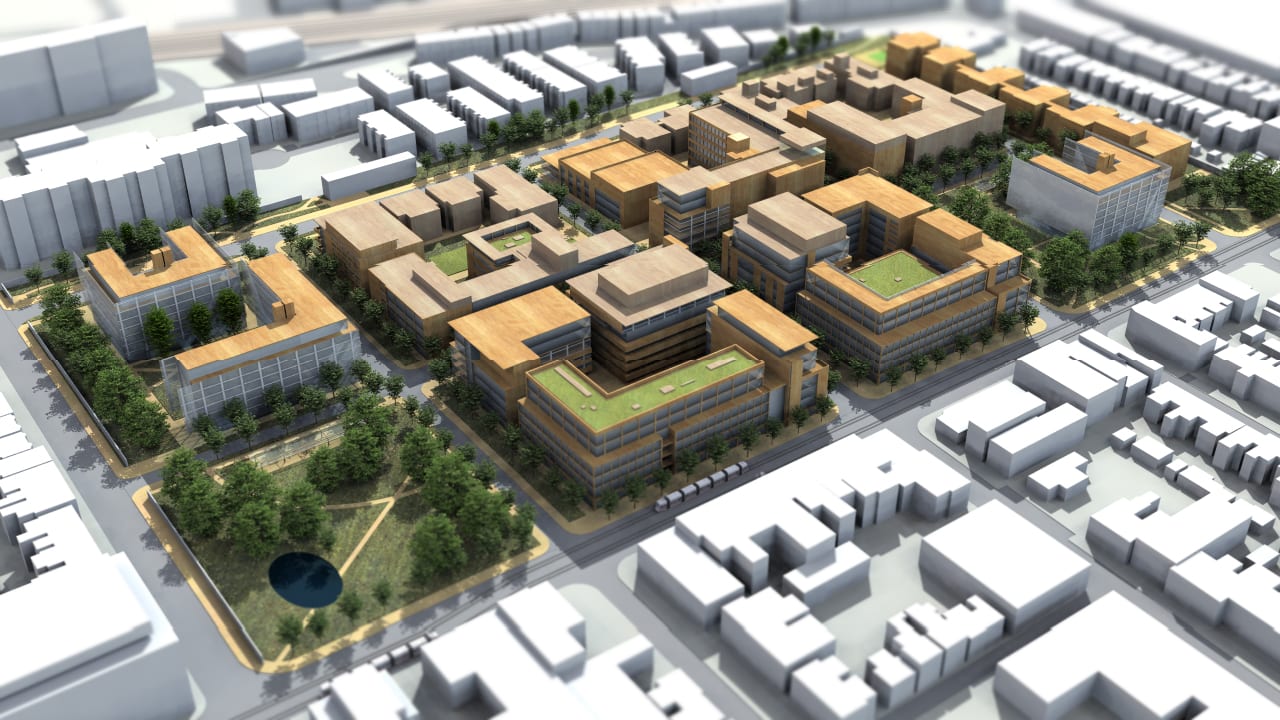 Centre for Addiction & Mental Health
5 photos