Humbertown Master Plan
2011 - 2014
Toronto, Ontario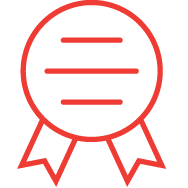 2014 Ontario Professional Planners Institute Excellence in Planning Awards
Responding to a design competition hosted by First Capital Realty, Urban Strategies and Levitt Goodman Architects joined forces to create a winning proposal that built upon the spirit of the original 1950s plaza design while responding to contemporary planning objectives to create more complete communities.  The result is a fully integrated community plan featuring innovative architecture, high environmental performance standards and beautiful public spaces.  As the team expanded to cover all disciplines required to secure municipal planning approvals, Urban Strategies moved into the role of lead consultant, responsible for urban planning and design, community facilities assessment and community consultation, while coordinating the overall work of the team.  Humbertown is located at the heart of a passionate community, calling for an extensive engagement process involving meetings with small groups and the community at large, and participation in a Working Group process that included community members, elected officials and City staff.
Influenced by the surrounding context of mature neighbourhoods, proximity to the Humber River and local history, the development proposal puts forward a community design where generous high quality open spaces and thoroughfares become the framework for built form, connecting various parts of the community together in new ways. The vision for Humbertown expands  the existing community-oriented retail offerings, introduces  new market and retirement residences, a child care centre, fitness centre, financial services, offices, restaurants.  The development blocks where these uses are located are defined by an attractive, walkable street pattern and comprehensive open space system that includes four new signature spaces: The Humberline, the Village Square, Humber Court and Lambeth Community Green.
Watch the video here.
Humbertown Master Plan
10 photos