Queen's University
2010 - 2014
Kingston, Ontario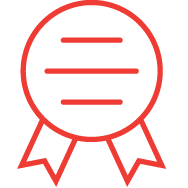 2015 Canadian Institute of Planners Award of Excellence, Urban Design
Queen's University is a distinguished and long-established academic institution with a number of well-known professional programs. It occupies a number of campus locations within the historic city of Kingston and this setting is a fundamental part of the Queen's campus experience. As the University looks to its future, defining and leveraging the potential of lands beyond the Main Campus has become increasingly important to ensure capacity for growth and economic development.
CAMPUS MASTER PLAN (2012 – 2014)
Urban Strategies recently prepared a campus master plan for Queen's University in Kingston, Ontario. Queen's is one of Canada's oldest universities – closely integrated within its host community on a number of separate campuses. Building on its remarkable legacy and history, Queen's is looking to its future and changing the nature of teaching and learning spaces on campus to better support its academic mission and campus life. Within this context of renewal and change, the directions for the campus master plan include the identification of places for growth beyond the Main Campus and the provision a of a development framework to shape this growth in a way that supports the historic character of the campuses, yet provides the right setting for contemporary academic development. Ensuring that campus locations are connected and provide an equivalent, but not identical, quality of experience is also a key objective.
Consultation Program
The plan was developed with an extensive campus/public consultation program that includes a number of social media tools and public consultation events. This included a multi-channel social media program (Facebook, Twitter, blogging), which allowed us to publish materials and presentations quickly and easily to engage students, stakeholders, media and the University's alumni networks that may not be able to attend events in person. We developed a project hashtag, #planyourcampus, which allowed us to track and analyse on-line discussions. On-line activity was scheduled to coordinate with events and in-person sessions, so that feedback could be collected and incorporated via all channels in a coordinated fashion.
Over one hundred stakeholders have been engaged within Queen's, the surrounding neighbourhoods, and the City of Kingston.
Read the campus master plan here.
Consultant Team: Rickes Associates, Stantec, Willowbank, BDEL
INNOVATION PARK MASTER PLAN (2010 – 2011)
Urban Strategies led a team of consultants to create a Master Plan for a 20 hectare Innovation Park at Queen's University. The park will be a collaborative hub for academic and industry reserachers on advanced materials technologies, environmental and alternative energy technologies, communications technologies and medical technologies.
The master planning exercise builds on lessons learned from state-of-the-art innovation parks in Ontario, Canada, Europe and Asia. Visioning sessions with internal and external stakeholders helped to define the long-term future of development of the site.
A comprehensive sustainability framework includes LEED Gold targets for new construction, the use of geothermal technology, and a stormwater strategy using green roofs, swales and wet ponds.
Queen's University
14 photos