St. Louis Gateway Mall Park Plan
Urban Strategies was retained to create a transformational plan for downtown St. Louis' principal open space, the two-kilometre long Gateway Mall. Largely rundown and underused, the Mall was not contributing to the positive changes being experienced in the rejuvenation of downtown St. Louis. The team, led by Urban Strategies and in collaboration with landscape architects Thomas Balsley Associates and five other subconsultants, created a plan to enable the Mall to play an active role in the life of the city and the region, with permanent venues to attract and amaze, and to provide space for major events that bring the region together.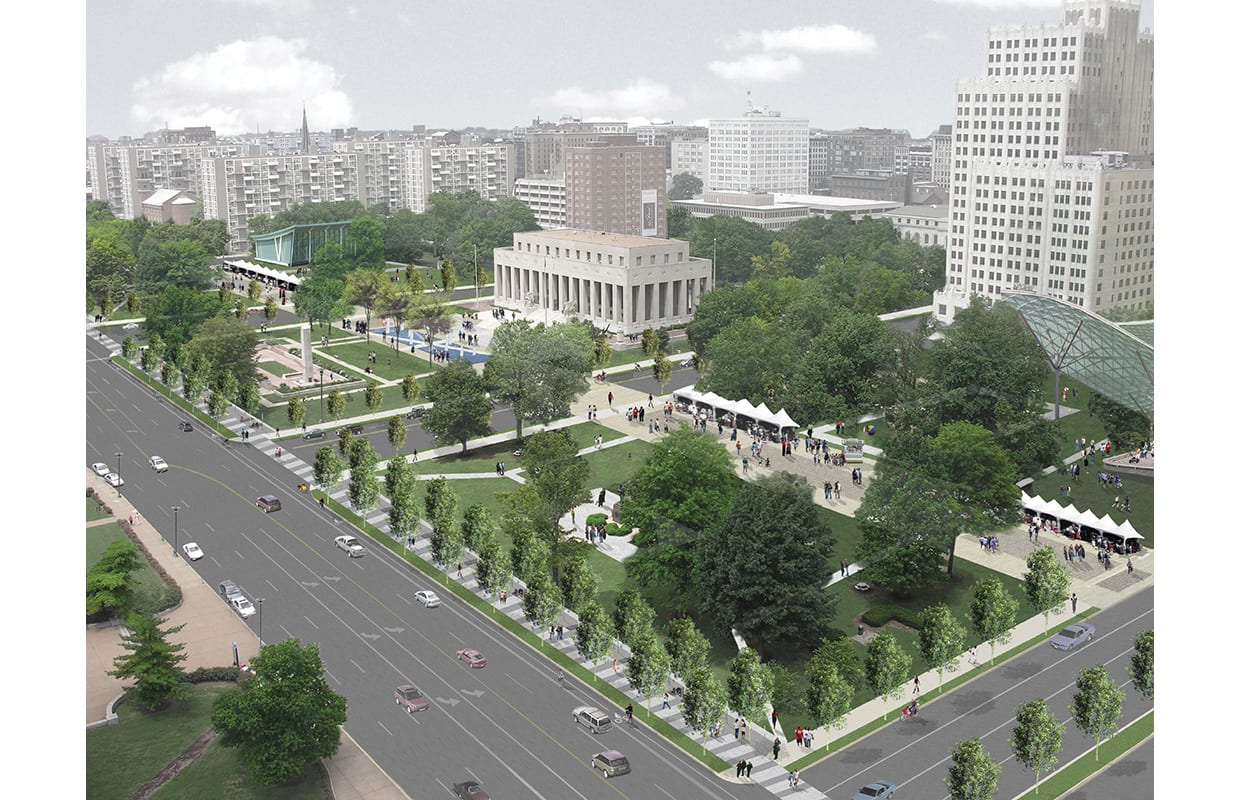 The principal thrust of the plan is to connect the linear Mall with the broad gesture of a Hallway, a linear statement which will have a consistency of character, materials, elements, and dimension to unify and provide a strong edge and circulation corridor for the Mall. Linked by the Hallway and other recurring design elements including significant locally-influenced public art, the Gateway Mall will contain five distinct yet interrelated areas, or Rooms; the landscape will vary from room to room to reflect individual character of surrounding areas. The plan establishes a framework that will structure future plans, while allowing for the individual expression of future designers. Detailed designs in keeping with the Plan have been completed for portions of the Mall, and the Gateway Mall Conservancy, a cornerstone recommendation of the Plan, is being established to shepherd the plan to reality.
Client: City of St. Louis, Gateway Foundation
Awards: Canadian Institute of Planners Award for Planning Excellence in Urban Design 2008
---
Key Team Members
---