Eastern Gateway Waterfront Master Plan
2011
Charlottetown, Prince Edward Island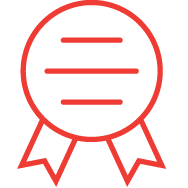 2011 Atlantic Planners Institute Award for Excellence, Physical Plan & Design

The city of Charlottetown has long been defined by its relationship to the water. Its connection to the Hillsborough Heritage River has defined its history, economy and continues to define its identity. The Eastern Gateway area of the city, just east of the central waterfront, has been long-dominated by large scale industrial land uses and lacks the character and sense of place that defines downtown Charlottetown as an important civic and national place.
Urban Strategies developed the Eastern Gateway Waterfront Master Plan to set the stage for a long term transformation of the Gateway from an industrial landscape into a place that is welcoming to people and connected to existing and new public assets. The Plan features transformation of a former oil tank farm into a public beach and performance park, naturalization of the waterfront edge, opportunities for private investment including a new Multi Use Sports and Entertainment Complex, office and institutional land uses and refurbishment and expansion of the horse racing track and fairgrounds to bring Prince Edward Island's rich agricultural history back into the city.
In the development of the Plan, Urban Strategies successfully balanced the needs of long term industrial land uses with new public and private investment opportunities that will recast the Eastern Gateway as a positive part of Charlottetown's identity.
Eastern Gateway Waterfront Master Plan
13 photos