Alexandra Park Revitalization
2009 - 2021
Toronto, Ontario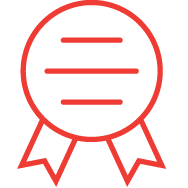 2014 Canadian Institute of Planners Award of Excellence in Neighbourhood Planning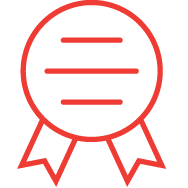 2021 Urban Land Institute Global Awards for Excellence in Master Planning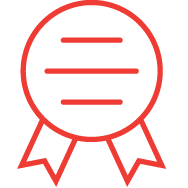 2021 Urban Land Institute Americas Award for Excellence in Master Planning
Urban Strategies worked with the Toronto Community Housing Corporation (TCHC) to develop and implement a revitalization plan for the Alexandra Park neighbourhood. This is an 18-acre social housing development built in the 1970s in Downtown Toronto.
Urban Strategies was engaged starting in 2009 to develop a master plan for Alexandra Park, guided by TCHC's objective of 'Building a Great Neighbourhood' – one that is safe and integrated, offers housing choice and employment opportunities, demonstrates high quality urban design and sets a new standard for sustainability. The plan creates a mixed community with different housing types and land uses, improved accessibility to shopping and community services, economic development opportunities, enhanced community safety, and a greener, more sustainable community. While it introduces new market housing into the community, the master plan ensures that all existing TCHC units are either refurbished or replaced with units of the same type and number of bedrooms. It also, importantly, ensures that there is no displacement of tenants from the community either during construction or afterwards, and that all existing TCHC units will continue to be rented on a rent-geared-to-income basis. This master plan was approved in 2011 by the City with full endorsement from the community.

Meaningful consultation has been a key element of the process, not only with agencies both inside and outside of the community such as Toronto Public Library, the Toronto District School Board; and Scadding Court Community Centre officials, but also with residents. Since 2009, dozens of meetings and focus groups have been held with community members, and there has been a special focus on youth engagement.
From 2012 to 2014, Urban Strategies supported TCHC and its development partner, Tridel, to secure development approvals for Phase 1 of construction. The sold-out Phase 1 is now nearly complete, and it provides 61 new townhouses for TCHC residents, two new market condominium buildings and a new privately-owned publicly accessible open space designed collaboratively with community members.
With the commencement of planning for Phase 2 of construction in 2016, Urban Strategies was retained to work with TCHC and the community on an update to the master plan. Responding to community feedback and lessons learned from Phase 1, the revised master plan improves the design of townhouses, and the layout of buildings, parks, open spaces and community facilities. It also incorporates the replacement of an additional TCHC apartment building which had previously been slated for renovation. With the support of the community for these revisions, Urban Strategies is now assisting TCHC and Tridel in securing approvals to begin construction of Phase 2.
When construction is complete, the site will contain approximately 400 replacement TCHC units, 400 refurbished TCHC units and 1,800 new market units in a mix of apartments, condominiums and townhouses.
Alexandra Park Revitalization
8 photos