Cardiff Bay Waterfront Master Plan
2014 - 2016
Cardiff, UK
In 2014 Urban Strategies was engaged by Cardiff Council to develop a Waterfront Master Plan for Cardiff Bay, an area approximately two kilometres south of Cardiff City Centre. In the late 1990s a freshwater lake was created by the construction of a barrage across the mouth of the Bay, and in the past 15 years the Cardiff Bay area has seen an impressive amount of development, including the National Assembly for Wales, Wales Millennium Centre and new office development. Urban Strategies was charged with creating a plan to complete the regeneration of Cardiff Bay as a world class tourism and leisure destination.
Our master plan identified opportunities for seven districts around the Bay. We developed detailed proposals for the development of the three districts within the "Inner Bay" which have excellent accessibility and are appropriate for major tourism destinations. Our proposals included opportunities to reconfigure the road network to improve connectivity and create better development parcels, locations for signature buildings and improvements to the public realm. We re-examined existing planning permissions around the Bay and proposed alterations that would allow Cardiff Council to achieve its ambitions for key sites and bring market realism to the plans. We also identified opportunities to celebrate Cardiff Bay's impressive heritage resources, including Mount Stuart Square, a fine collection of Victorian buildings in need of a major intervention to prevent continued decline. Our proposals for the Outer Bay included creative transport options that would add to the tourist experience of the Bay.
Our proposals for the seven districts were tied together by a continuous pedestrian and cyclist "Circuit of the Bay" designed to make Cardiff Bay a place in and of itself rather than a collection of unrelated destinations.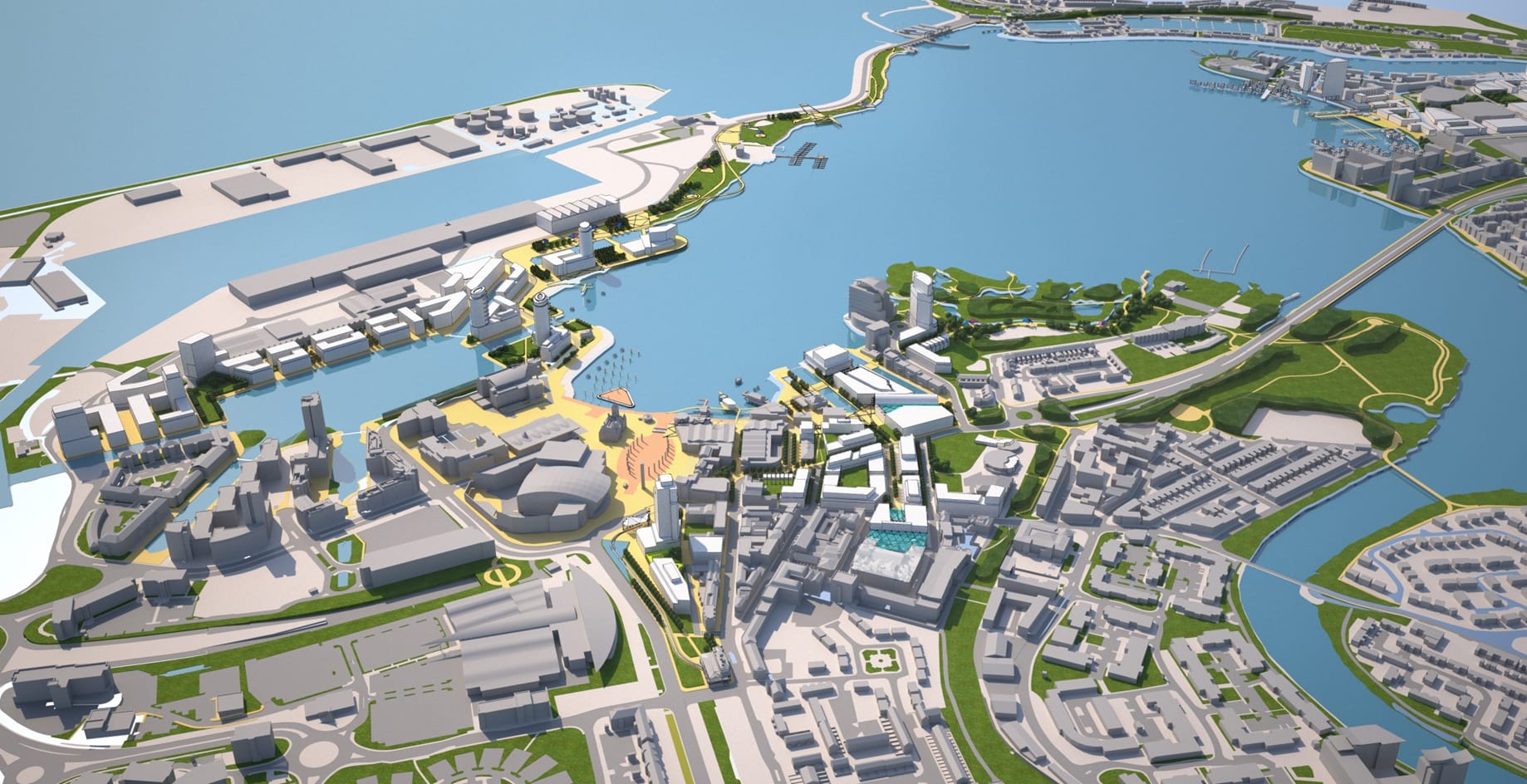 Cardiff Bay Waterfront Master Plan
4 photos